To provide value to our audience, we have sought dementia care products, specialized equipment, and dementia services to assist people (and their families, friends, and caregivers) with dementia and dementia related illnesses.
To ensure the resources we share with you are of integrity and offer value, ReaDementia provides unbiased product reviews.
Quick Links to Products and Services
Product and Services Reviews
Brain Booster is a unique, all-natural program specifically designed to prevent cognitive decline by tackling brain health deterioration at its source.
The very effective program provides easy to use, step-by-step guidance with specific techniques to increase brain blood flow, essential to the delivery of oxygen and nutrition, and crucial for optimum brain function.
We have studied the rational behind the Brain Booster program, identifying what it does and how effective the techniques it teaches are. In addition, our review looks at recent research that support the rational behind Brain Booster.
Our full review can be found HERE.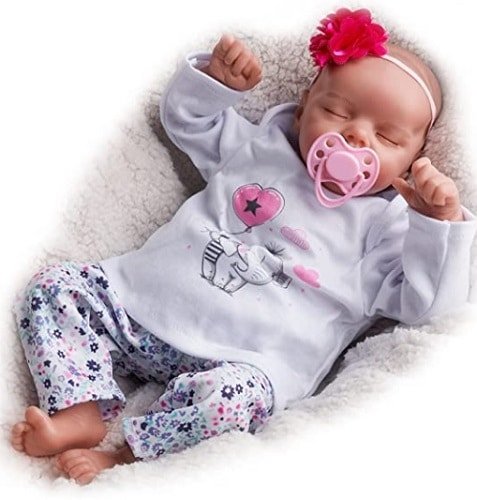 We've identified 3 excellent therapy dolls available at the Alzheimer's Store to review, together with a selection of the better doll products from the Amazon Store.
In our view, the far superior products were the better quality dolls specifically designed for adult people with Alzheimer's disease, rather than regular dolls designed and made primarily for children.
In the end the choice you make will be based on what doll best suit your family member with dementia, and what your budget allows. Some of the less expensive dolls do offer value for those on a budget.
Check Out Our 9 Dolls Reviewed & Ultimate Guide to Therapy Dolls HERE.
In the quest to uncover products that can help people with dementia, we investigated increased interest in the link between creatine and dementia.
Creatine seems like it is playing a MAJOR ROLE in maintaining your cellular energy balance.
We have provided a guide and reviewed creatine products for our viewers.
Read our guide to creatine for dementia and product review HERE.
The best time to correct early signs of dementia is right now, rather than waiting for cognitive decline to become a real problem.
In this article we show you how to prevent dementia naturally.
We recommend diet supplements and discuss these superfoods and their benefit to the prevention of cognitive decline.
View Best Brain Foods and Supplements HERE.
Numerous studies have demonstrated that reading to a person with dementia helps their imagination, thinking and memory.
This article will highlight the benefits of reading to person's with dementia and identify what books would be most suitable.
We have reviewed the best books that can be bought for people with dementia.
See the best books/texts for persons with dementia HERE.
We investigate the validity of the company's claims.
Identifying a supplement that offers benefit to people, either with dementia or seeking to prevent dementia, is a formidable task. There are many supplements marketed online and in stores- perhaps too many!
ProMind Complex, ticked many of the boxes.
Research (looking into clinical studies) does show strong support of several of the ingredients in the ProMind Complex formulation.
Studies also support the creator's approach to removing toxic dental bacteria, a major contributor to plaque build-up in the brain- leading to brain cell damage.
Read ProMind Complex independent review HERE
While medical experts and researchers continue to search for a cure for dementia, there are essential oils that can help improve some of the symptoms that persons with this neurodegenerative disease experience.
This article discusses the best oils for dementia, how to use them and we review 2 companies offering 100% organic, premium essential oils- Barefut Essential Oils and Rocky Mountain Essential Oils.
Read 7 Best Essential Oils for Dementia HERE.
There are numerous products designed to help manage incontinence in dementia patients, and each has a multitude of variations.
Different combinations of products may be right for different individuals, and a person's needs may evolve over time.
Learn more about incontinence products for dementia patients HERE.
We carefully reviewed 50+ dementia books for children with our little ones to pick the best 18.
Nowadays, it is a bit easier to talk to little ones about dementia and Alzheimer's. Which we absolutely should.
When a close relative develops dementia, it may be a confusing time for the young minds as they come to terms with all the challenges that are happening.
At this point, our kids NEED ALL THE SUPPORT they seek to get through the new developments. Reading a well crafted children's book about the changes the family is coming to terms with will greatly help children understand.
Visit our 18 best dementia books for children reviewed HERE.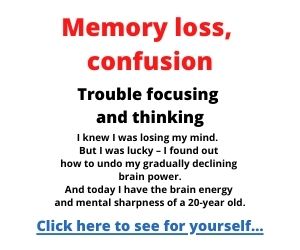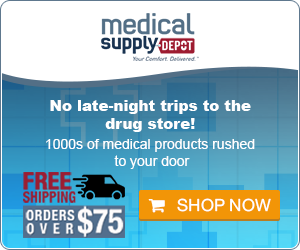 Please read our affiliate disclosure.