Individuals with dementia or their carers should consider speech therapy for dementia when an individual with the progressive illness has communication problems. Dementia is a progressive disease that can cause a person with the illness to experience various communication difficulties such as:
Inability to find the proper words to use
Using substitute for words
Not using words at all
Going back to the first language that a person learned as a child
Using words without any meaning
Difficulties following conversations, etc.
The illness can also cause drinking, eating, and swallowing challenges.
Learning how to communicate with others effectively is important for persons living with dementia.
With the onset of dementia, it is common for speech-related issues to progress. It is important to note that speech therapy is not only used to treat lost language function and speech, but it also enhances memory loss deficits and multiple cognitive functions. This is why individuals with dementia seek speech therapy to improve their current functions.
Speech and language pathologists have the skills and knowledge to assess and manage the issues effectively.
Before digging deeper into how speech therapy can help persons with dementia, let's first discuss what speech therapy is.
What is Speech Therapy?
Speech therapy can be described as an intervention service that focuses on improving verbal and non-verbal language. It can also be defined as the assessment as well as treatment of speech disorders and communication problems. This is performed by speech-language pathologists who are also known as speech therapists.
The professionals mostly focus on 2 areas of treatment and these are:
Addressing fluency, articulation, and voice-volume recognition via mouth coordination.
How to express and use language through various alternative and traditional communication forms like body, written, social media, sign, and computer, etc.
With this in mind, let's jump into how speech therapy helps persons with dementia.
How Individuals with Dementia Benefit from Speech Therapy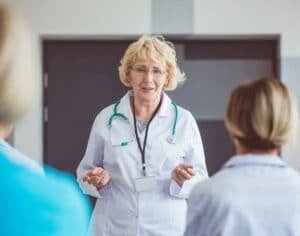 Speech pathologists can help individuals with dementia through all the stages of the illness. Some of the ways speech therapy for dementia can help persons with the progressive illness and these include:
Maintains level of independence
Speech therapy can help people maintain their level of independence for a longer time. It helps to stimulate cognitive ability through various activities that relate to the underlying cognitive domain.
Learn how to modify the environment
Persons working with speech pathologists learn how to modify their environment and compensate for their deficits. This is vital because it helps affected individuals adapt well to the changes that are brought about by dementia.
Management strategies
Speech pathologists can also help access how people drink, eat, or swallow. The professionals offer management strategies for mealtimes if they notice any dysfunction.
The language-speech pathologists also gauge the person's capacity to consent to care and treatment.
Caretakers can rely on the experts to communicate relevant details to the person who has the illness. This ensures that the affected persons can process the information in the best possible way.
What Does Speech Therapy for Dementia Involve?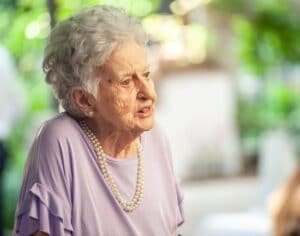 When it comes to speech therapy for dementia, professionals come up with personalized speech and language therapy programs that will take into consideration the severity of the illness. A program may involve assessments, reviews, reports, education, advice, and support programs.
When dealing with a person who has speech issues, speech therapists may indulge them in various exercises like repeating words, naming pictures, and teaching techniques that strengthen the mouth's muscles.
Speech and language pathologists may also guide an individual through workouts that train the muscles a person uses for swallowing. This helps improve an individual's ability to swallow while reducing the risk of food going through the windpipe into the lungs. In the event where swallowing is extremely challenging, the pathologists may suggest alternative feeding methods like feeding tubes.
Support for Caregivers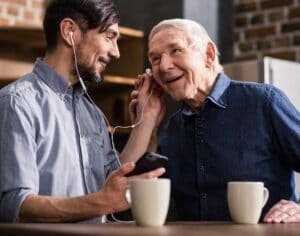 When talking about speech therapy for dementia, expert speech and language therapists also beneficial support for caregivers. This helps to maximize effective communication, skills, knowledge, and quality of life. It also minimizes anxiety and stress. Enhanced communication has an impact on:
Peer relationships
Selfcare
Social skills
Behavior
Keep in mind that early intervention is usually best. Persons with dementia or their carers should consult speech or language pathologists as soon as possible to enjoy all the benefits that come with working with the experts.