It is important to know and understand early onset dementia symptoms to act accordingly and see a doctor or a practitioner soon enough.
Dementia describes a syndrome where people experience deterioration in memory, behavior, thinking, and ability to perform daily activities.
Even though it is not part of the normal aging process, it usually affects older people who are above the age of 65.
However, some people will experience early onset dementia where they develop the illness before they celebrate their 65th birthday. Early onset dementia normally affects people who are in their 30s, 40s, and 50s.
Statistics indicate that about 200,000 individuals have early onset dementia. This covers approximately 5% of the population with dementia.
Diagnosis of younger onset dementia can be a frustrating process because most health providers do not look for dementia in younger people.
In most cases, there are usually conflicting reports from different practitioners since we can link the symptoms to stress or other related illnesses.
Dementia also affects people differently whether they are at the early, middle, or later stages. This means that different individuals will react differently and symptoms one showcase may also vary.
Below we look at some of the most common early onset dementia symptoms persons should be on the lookout for. These can help to get the correct diagnosis and treatment.
Common Early Onset Dementia Symptoms
1. Forgetfulness

Forgetting a name, a date or where you placed your keys is a normal occurrence that does not ring any memory loss alarms. With early onset dementia, however, memory loss becomes prevalent. This is where you forget events or people who are an essential part of your life.
At times, you may even get to the kitchen to make your favorite snack or meal and completely forget the recipe. For some people, the route to work may appear strange.
A person can get notices on water and electricity bills even when they have never made a late payment in their life.
2. Feeling Overwhelmed

Feeling overly overwhelmed is another symptom that you can expect from someone who has younger onset dementia. It is where an individual is constantly nervous or scared about what the future holds.
For some people having to do one additional task from what they normally do, sends their mind on overdrive where they feel extremely overwhelmed.
They may feel like it is not possible to complete a particular task.
One may even feel like they cannot organize their day well because it is just too much to handle.
3. Behavioral Disorders

It is not unusual for persons who have younger onset dementia to go through several behavioral changes.
It is where one can experience bouts of aggression and anger towards everyone and everything for no apparent reason. Most people may have negative reactions when someone asks them about their illness or general life questions.
Mood fluctuations are also common where a person may be extremely happy one second and the next tears cannot stop rolling from their eyes.
For a person who knows the affected person well, it may seem like they are a completely different person.
4. Neglecting Personal Care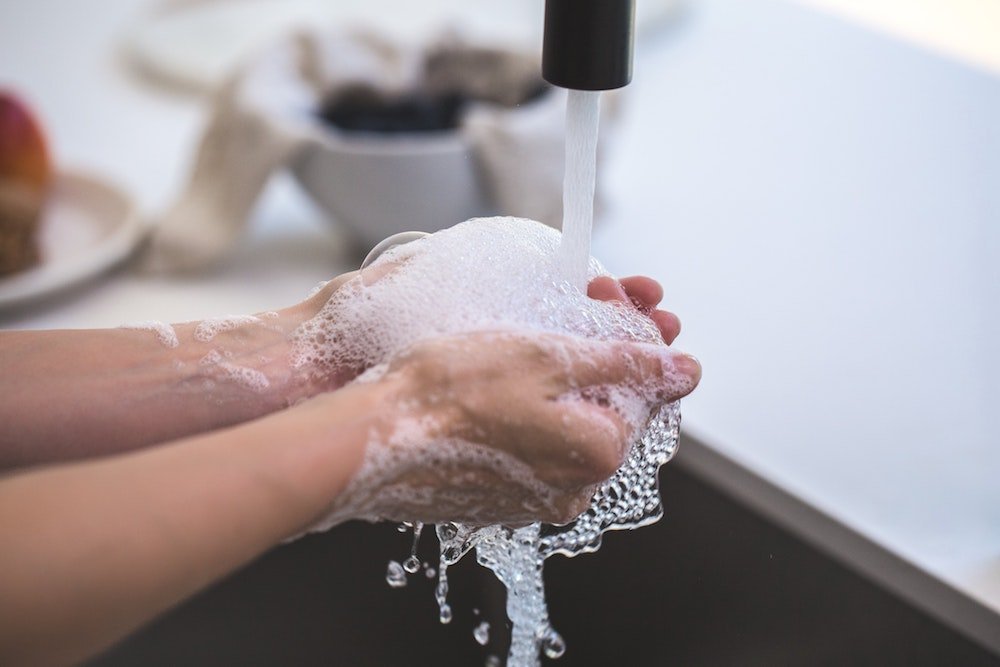 Ignoring hygiene and personal care is another example of early onset dementia symptoms. A person may refuse to take a bath, change their clothes, or brush their teeth. Some do not do this deliberately.
Changes that happen in the brain may lead to confusion.
Perceptions may be affected and water in a bathtub may appear to be the scariest thing that a person has ever seen.
Looking at a mirror might also introduce a sense of strangers in the room. Grooming products in the bathroom may also devastate a PWD (Person with Dementia) reason they "choose" to stay unkempt.
5. Balance Problems

Loss of balance can be another sign of younger onset dementia. Individuals with the illness are more likely to face muscle weakness that can affect how a person walks making them susceptible to falls all the time.
Other factors that can cause falls include fatigue, lack of exercise, poor judgment, and restlessness, etc.
This can be dangerous because one might fracture a bone or hip which might mean they have to go in for surgery.
In some cases, this can lead to immobility or it can be fatal.
It is, therefore, important to identify the reason why a person is at risk of falling and ensure you do everything in your power to keep them out of harm's way. Also, it is advisable to make a dementia-friendly home.
6. Loss of Meaningful Speech

Problems with language and communication might be an indication that a younger person has dementia.
An outspoken person may all over a sudden come up with empty ideas or utter a few words that make no sense.
Individuals may also find themselves using jargon in a way that no one understands the message they are trying to pass across.
A person's ability to read may also be affected where they have challenges with comprehension, especially with complex materials.
Writing can also be an uphill task where an individual with the illness cannot write proper sentences.
7. Eating Difficulties

Eating and swallowing difficulties also count among early onset dementia symptoms. Sensory and motor difficulties often affect how a person eats.
An individual may have difficulties directing a spoon or glass to their mouth. Some people may get food to their mouths but they forget they need to chew it.
Others will lose the ability to tell whether food is hot or and may end up burning their mouths with hot foods; thus associate food with pain.
A percentage of PWD simply lose appetite where they have no mood for eating or drinking anything.
8. Sundowning

There are instances where a person with younger onset dementia will behave out of character during early evenings or late afternoons.
Such people experience sundowning.
Many people during this time will become more confused, aggressive, or agitated. Many are convinced that they are in the wrong place and need to head home.
This usually comes about because of factors like too much or too little light, loss of routine, little sleep, when prescribed medication is wearing off, and lots of noise among many others.
9. Inability to Multitask

As people age, multitasking becomes a challenge. This is even worse for people who have early onset dementia.
It is because they experience an impaired ability to get back to the original task after a task has been interrupted.
We can also explain this by memory loss where an individual forgets that they are supposed to be handling more than one task.
In line with this many people who get dementia when they are younger than 65 also have challenges completing complex tasks. As time goes by, even focusing on a single task at a time becomes a problem.
10. Difficulties Learning New Things

For most people learning new stuff is an exciting venture. Younger onset dementia takes this away from a person. This is because people with illness often have a tough time processing new information and learning new things.
For instance, in an office setting, employees may have to learn how to use a new computer program or a process that makes work easier.
You will find that the young person with dementia struggles to grasp new concepts and may be among the last people to figure out how the new systems work.
11. Less Desire to Be Flexible

The ability to be flexible decreases highly for a person with dementia. One may want to stick to a particular routine all week. If something happens to upset this routine, trouble sets in fast.
The affected individual may become upset throwing tantrums because things are not going as expected.
This is usually not a normal reaction reason it is important to seek medical advice as soon as you notice someone becomes too anxious or upset when they have to adjust their schedules even when it is only for a little while.
12. Reduced Efficiency

Another sign to talk about when tackling early onset dementia symptoms is reduced efficiency.
The brain does not function normally which means that the affected individual will be slow to process things and they cannot be as productive as they were before.
At some point, someone may lose interest in the things they once cherished because they cannot enjoy the activities in the same way as in the past.
This is one of the things that can lead to social withdrawal because a person feels like they cannot live their lives the way they were used to.
13. Increased Reliance on Family and Friends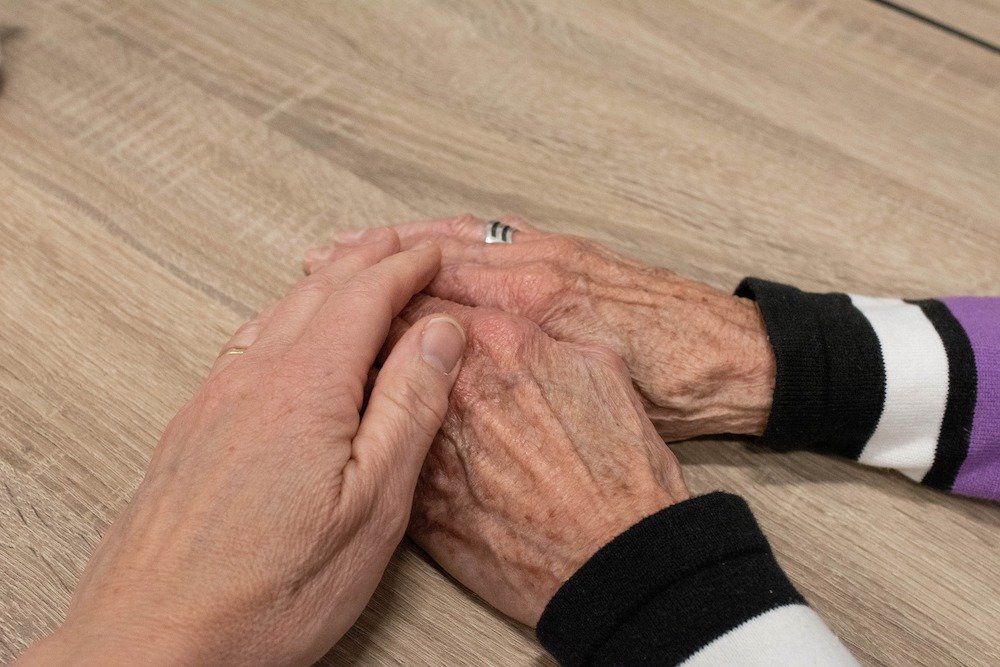 People with early onset dementia may find that they are constantly relying on other people to help them out. This can happen to someone who was once independent and loved to get things done on their own.
Because of the changes happening to their bodies, they may find themselves in situations where they need help from others because they cannot do stuff on their own.
Caregivers and loved ones need to know how to handle this so that they do not make the PWD feel worthless and too reliant on them because this often leads one to depression.
14. Trying avoiding questions (and conversations)

It is a pretty common practice if a person who is showing first signs of dementia, that they become exceptionally good at covering for themselves.
Meaning, when someone tries to ask them a question, either they pretend to be busy or flip things around, answering a question with a question.
If this grows to repeated practice, it becomes very evident that something is going on behind the curtains. At least for those who previously never acted like this.
If so, either you try to honestly talk to them or seek help from a professional. When it comes to dementia, the earlier the diagnosis and treatment, the better.
Final Remarks
When you notice that your loved one is showcasing any of the above early onset dementia symptoms, it is important to visit your doctor as soon as possible. Do not ignore them thinking that dementia only affects older people in retirement.
Getting a proper diagnosis early is important because your doctor will advise on how the person with younger onset dementia symptoms will live a full life.
This will help them to remain comfortable while maintaining independence for the longest possible time.