At the time of writing this, there are several different types of vascular dementia you should be aware of.
If you are ready to learn about all different varieties of the disease, this article covers all the necessary and then some.
Note, vascular dementia occurs when one starts to experience damaging blood vessels in the brain.
This can happen for an assortment of different reasons from poor oxygen flow and lack of nutrition to infarct and other brain diseases and injuries.
Have in mind, strokes are one of the most common reasons for the development of destructive vascular dementia.
While some of the types of vascular dementia are pretty similar, they still have particular details that are exclusive to the condition.
In other words, some are more common than others and the same goes for their symptoms.
Also, each type progresses uniquely if not treated early enough.
Of course, we all need to know that so far there is still no cure for dementia. However, if we act quickly enough, we can lighten the progress of the disease and ensure a more comfortable life.
With that in mind, let's further investigate the different variations of vascular dementia and some of the causes.
By having the right knowledge, you can seek help from a doctor or a practitioner early enough for the older adult to get appropriate treatment as soon as possible.
Different Types of Vascular Dementia
1. Multi-Infarct Dementia (MID)

Vascular Dementia is a broad name that describes an umbrella of signs and symptoms related to brain damage caused by cerebrovascular disease.
The condition is marked by the impairment of blood flow to the brain owing to injured or damaged cells. In turn, it also hampers oxygen flow to the brain.
The impaired blood flow affects several functions initiated by the brain including memory, reasoning, judgment, and planning.
Vascular dementia presents itself in several ways depending on the specific cause and it also affects each individual person in different ways. Multi-infarct dementia (MID) is one of the types of vascular dementia.
What Causes MID
MID comes about when the brain suffers from several minor strokes causing injuries to several areas of the brain referred to as infarcts.
The strokes also cause extensive lesions in the brain's nerve fibers. Physicians also explain that most of these "silent strokes" go unnoticed without any clinical symptoms.
That is how they manage to cause the severe and often irreparable damage to the brain cells resulting in the MID symptoms.
Since the infarcts affect secluded brain areas, the symptoms often have an adverse effect on specific functions like language or it can attack only one side of the body.
2. Subcortical Vascular Dementia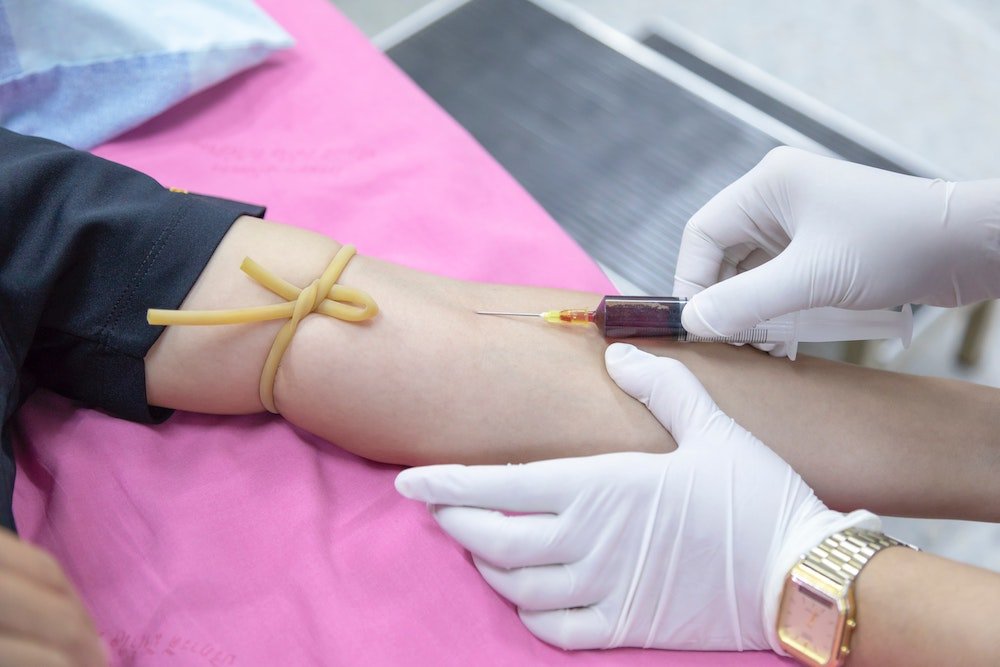 One of the other types of vascular dementia is Binswanger's disease. For your information, many as well call this particular one subcortical vascular dementia.
It is marked by extensive damage to multiple tiny areas of the brain.
The result is an impairment in the arteries that supply blood to the brain's subcortical regions which, in turn, diminishes blood circulation within the brain.
The more narrow the arteries get, the lesser the amount of blood that goes to the brain's tissues, and the ultimate result is the inevitable death of the brain.
The condition could come about as a result of untreated diabetes or high blood pressure.
Symptoms of Subcortical Vascular Dementia
Notably, Binswanger's disease is stroke-related and it presents even more impairments to the brain's white substance as a result of the hardened arteries and several lunar infarctions.
Often, a person with this condition experiences memory difficulties and their reasoning skills deteriorate.
The condition also presents itself at the tail end of the fourth decade in life and its severity increases with age.
One of the symptoms characteristic of this type of vascular dementia is psychomotor slowness.
It presents itself with an increased length of time that a person takes to perform the simplest of tasks like writing the shape of a letter on a piece of paper.
Other symptoms include changes in speech, personality/ mood shifts, unsteady gait/clumsiness, or frequent falls.
3. Strategic Infarct Dementia

A single stroke can at times lead to vascular dementia depending on stroke's size and its origin within the body.
The type of vascular dementia that comes about from these types of strokes is known as Strategic Infarct Dementia.
It occurs after the destruction of a significant cognitive process by an infarct in a specific area of the brain.
It is associated with the sudden onset of behavioral changes that take place after the stroke. Its symptoms depend on the function of the brain that the stroke damages.
If there are no subsequent series of strokes symptoms like impaired memory and decreased attention can often go unnoticed. Otherwise, the chances of the symptoms becoming worse are quite high.
Symptoms Associated With Strategic Infarct Dementia
Someone with Strategic Infarct Dementia often starts by presenting acute symptoms including fluctuating alertness and attentiveness.
Memory loss, psychomotor retardation and apathy are also some of the primary symptoms which suggest frontal lobe dysfunction.
When the stroke damages the left-sided infarcts it results in verbal memory loss while damages to the right-sided infarcts cause problems with visuospatial memory.
A state of altered consciousness also results in a lack of motivation as well as severe personality changes.
People who experience thalamic infarcts and hemorrhages might also experience motor aphasia and transcortical sensory issues.
4. Stroke-related Dementia

Note, many also use Cerebrovascular accident (CVA) when talking about this type of vascular dementia.
It affects the blood vessels within the brain as well as those in close proximity to it. This condition comes about when an artery feeding the brain with blood raptures.
It also comes about when part of the brain is deprived of enough blood affecting its normal functioning (termed ischemia) leading to the death of the cells (infarction).
Ischemia, which is also known as atherosclerosis, occurs when arteries supplying blood to the brain are narrow as a result of plaque, a fatty deposit.
These fatty deposits can rupture forming a blood clot that together can travel to arteries in the brain and block the vessels causing a stroke.
Symptoms Of Stroke-related Dementia
The symptoms that come about after a stroke leading to dementia vary based on the part of the brain that is affected.
The most common symptoms of stroke-related dementia include paralysis or weakness experienced on either side of the body. It can lead to the complete or partial loss of sensations or voluntary movements related to the arms or legs.
Also, it can cause speech problems owing to weakened face muscles, and drooling is often a symptom too.
When a stroke hits the base of the brain it affects functions like balance, consciousness, swallowing, and even breathing.
Strokes are a medical emergency and it's important to seek medical assistance when you suspect someone is having a stroke.
5. Post-Stroke Dementia

Another common vascular dementia type is Post-stroke Dementia (PSD) that often occurs after suffering from a stroke. It uniquely comprises of the symptoms associated with other types of dementia collectively.
It could be degenerative dementia Alzheimer's disease or a mix of both. At this point, cognitive abilities usually deteriorate, unlike the temporary physical disability symptoms experience post strokes.
Since the vascular system in the brain is damaged due to an insufficient supply of oxygen and nutrients, a person with vascular dementia often exhibits depression with rapid mood fluctuations.
Post-stroke cognitive damage may also affect a large number of stroke survivors. People with pre-stroke cognitive decline have a high risk of also developing PSD.