We read numerous studies and experienced the amazing benefits of pet therapy and dementia management several times.
Animals HAVE A WAY of improving the quality of life for humans.
We can describe pet therapy as the use of dogs or other pets to help individuals cope with health issues, or recover from disorders and diseases.
The Magic Of Pet Therapy for Dementia
American Senior Communities reports that with just 15 minutes of bonding, animals can significantly reduce a person's stress levels.
This is through hormonal changes in the brain which produce more "feel-good" hormones such as oxytocin, prolactin, and serotonin.
Read on to uncover more details on:
Types of pet therapy
How pet therapy helps people who have dementia
Robotic animals
Types of Pet Therapy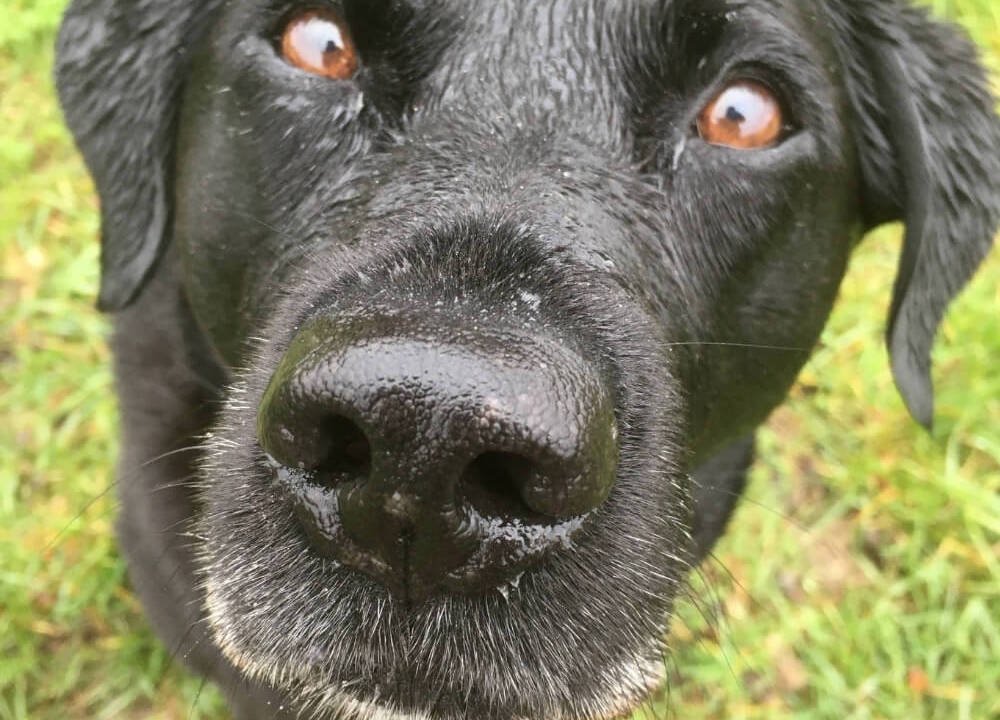 Pet therapy also known as animal-assistant therapy can include bird aviaries, cats, fish aquariums, dogs, and farm animals like horses or rabbits.
Generally, there are two ways in which persons with dementia can engage in this alternative therapy.
One is through owning a pet that the affected individual loves and accepts.
The other is through animal visits from time to time.
Most importantly, to reap the benefits of pet therapy and dementia management, it is IMPORTANT that all animals used for the therapy be certified, well-trained, stay up-to-date on their shots, and be monitored for safety purposes.
This ensures a mutually beneficial relationship. It also MINIMIZES exposure for persons with allergies or do not want to interact with pets.
Assisted-animal therapy can be conducted in a group setting or individually.
Individuals with dementia can interact with animals through different methods. These could be caring for them, walking them, petting them, playing with them, or just cuddling.
How Pet Therapy Helps People with Dementia

There are different ways in which persons with dementia benefit from pet therapy.
These usually come from the fact that pets do not judge, and they offer lots of fun, companionship, and love.
Here are some of the ways that people living with dementia can benefit from assisted animal therapy.
Alleviating Agitation and Negative Behavioural Expressions
A study conducted in 2020 stated that after residents spent time with a dog in an assisted living community, residents experienced FEWER moments of upset and negative thinking, as well as other behavior changes throughout the day.
Increased Mental Stimulation
Interacting with adorable animals helps to increase mental stimulation one of the BIGGEST pet therapy BENEFITS as it can increase memory recall.
Boosting Physical Activity Levels

Tossing a ball with a dog, stroking a cat's fur, or going for a brief walk with a loving pet are some of the ways that persons with dementia participate in daily physical activities.
This can also lead to improved motor skills and joint movement.
Improving Nutrition
Another study revealed that after visiting with a domestic animal, residents showed signs of improved appetite and over time started to gain weight.
The residents also required fewer nutritional supplements which, in turn, reduced costs associated with care.
Sense of Responsibility
Many people with dementia usually battle with the fact that they are no longer as independent as they used to be.
Spending time with a pet helps to make them feel "useful" again by offering a sense of purpose. Something to look forward to every day.
Calming Effect

When looking into the benefits of pet therapy and dementia management, it also helps to mention that animals offer a soothing presence.
This is highly welcomed especially to seniors who crave unconditional love and companionship.
It is hard to stay anxious or angry when spending time with a fluffy animal with a goofy grin or one that keeps asking for a pet.
This also helps to EASE FEELINGS of loneliness and depression.
Reminiscence
Interacting with pets can help invoke feelings of old memories, playfulness, happiness, and joy in persons with the illness.
This can also help a person remember a pet they once took care of.
Note: Don't forget to read about the effects of reminiscence therapy for dementia.
Increased Social Interaction
Research found that animal-assisted therapy is also associated with an increase in social interaction with others in individuals living with dementia.
Communication Outlet

At some point, persons with dementia may have trouble communicating with others around them. This can be VERY frustrating which can cause a person to withdraw.
Spending time with a pet helps ill individuals to have a communication outlet.
Pets normally communicate on a deeper level that individuals with dementia can appreciate and understand.
Improves Physical Health
Among the benefits of pet therapy and dementia management is that having a pet can ENHANCE an individual's physical health especially cardiovascular health.
This has been shown through lower cholesterol and lowered blood pressure.
Robotic Animals

At times, it may not be feasible for an older person with dementia to own a pet or have one visit them from time to time.
This does not mean that the affected person should be denied the perks that come with pet therapy. Thanks to advancements in technology, robotic pets can be a great alternative.
Robotics therapy first emerged in the early 2000s.
Over the years, its POPULARITY continues growing as many production companies jump ship. For example, Hasbro has a line of robotic cats known as Joy For All Companion Pets.
These offer affordable pet therapy solutions to those in need.
The robotic pets purr, roll, over, blink, and offer a calming effect on people who have dementia.
Note: We also have a full article on the topic of social robots and advanced dementia.
A Selection of Robotic Pets Available on Amazon
Product
Features
JOY FOR ALL - Orange Tabby Cat - Interactive Companion Pets - Realistic & Lifelike
Comfort & companionship
Cat-like movements & sounds
Award winning
Built in sensors
Designed for seniors
Chongker Interactive Companion Pets Robot Cat Lifelike with Voice Command & Rich Animation Interaction Lifelike Realistic Stuffed Animals Cat Plush (Robotic Cat)
Voice commanded
Built in sensors
Handmade
180 day warranty
Companionship & fun
Designed for seniors
Chongker 3LB Weighted Stuffed Cat Animal Realistic Plush Cat Handmade Companionship
Customer 5 STAR reviews
Designed for hugs
Realistic weight
Man made
High quality materials

Cute Robot Pets for Adults, Your Perfect Interactive Companion at Home
Many emotions
Many interactions
Evolving & adapting
Comfort Therapy Doll for Alzheimer's African American
5 STAR customer reviews
Portion of proceeds donated
Lifelike
Weighted cloth body
OY FOR ALL - Freckled Pup - Brown and White Soft-Touch Coat - Realistic and Lifelike Interactive Companion Pets
10 puppy options to choose
Realistic sounds & motions
Lifelike touch
Built in sensors
Closing Thoughts – Pet Therapy and Dementia
A majority of studies on the benefits of pet therapy and dementia management were conducted in care facilities.
However, even people with dementia living at home can also enjoy the same benefits.
This may imply that more work is still necessary in terms of caring, feeding, and grooming the pet but the benefits are well worth it.
Especially with respect to the use of animal-assisted therapy for the ENHANCEMENT of cognitive functions in individuals with the progressive illness.