You should be aware of the most common signs of dementia in women as the disease affects the female population more.
Even to this day, there is still no cure that would help prevent dementia. However, if we are familiar with the symptoms, we can take action early on and mitigate the condition.
Fun fact: there are approximately twice as many women with dementia compared to men. That said, brain cells in the brain of a woman are dying much faster.
Although women live longer than men, dementia is not really an aging disease rather solely related to the brain itself.
With all the information you will gain throughout this article, you can contribute to the care and treatment of a person with dementia.
You will now at least know that if any of the symptoms from the list below appear in your loved ones, it would be advisable to call a doctor.
Most common signs of dementia in women
1.Problem Completing The Most Common Daily Tasks

When we go on repeating activities, they become part of our subconscious mind, and we carry out them without even thinking about them. Our chores are just like these activities that we carry off instantaneously.
But the women having symptoms of dementia have problems in performing their daily duties. They even forget how to cook food properly and make a cup of tea which they were the experts of not long ago.
These patients often remain perplexed because they do not recall their fundamental tasks and, most often, they strive to conceal their nervousness from relatives.
Having difficulties in the most common tasks is one of the preliminary signs of dementia in women.
2. Random Mood Swings

It is natural for the human to be annoyed at something that is uncongenial and mirthful with a delightful thing. A man can be worried in the morning and may have a contrary mood in the evening.
He can't have two opposing tempers at the same time, but a patient with dementia shows this symptom. A woman may be furious as well as happy at a time without any strong argument.
Her behavior alters after every short period, and she may conduct strangely. She may become too sentimental or too merry. You may find out this sign of dementia in women early and act accordingly.
3. Poor Money Habits

A sensible woman is competent to maintain equilibrium between savings and expenditures. She is capable of paying bills, purchasing necessary things and writing signatures on the checkbook.
But the signs of dementia in women elaborate that a woman having dementia is inept at calculating money, comprehend a bank statement and count a change.
She may buy a substance twice, shop unnecessary things on credit card and forget to open and pay bills. In this condition, she may transfer all her wealth from her account to other's and complain of missing money.
A family member should keep an eye on her bank account every month to determine if there is any serious concern.
4. Regularly Losing Things

A woman with exceptional intellect never forgets the location of a particular substance especially when she is associated with it regularly. Even a common woman may find it easier to discover an object, but it is not so with the women showing signs of dementia.
She may misplace a thing and cannot detect it. Also, she may lose the keys to her car and make false accusations. She may complain of losing her smartphone, too.
A possible solution for these kinds of women is to keep a box in which they may put their necessary things. It is the best way to protect needful things and utilize them without wasting much time.
It can also become a habit, for instance, when she enters her home or apartment, to first place all her belongings in this box and never again forget about them.
5. Trouble Communicating

Dementia and other correlated brain diseases have a powerful impact on the communication faculties of the patient. Dementia, when in the early stages, does not affect native memory such as language so much as it does in critical conditions.
The capabilities of the patient to talk to others and communicate declines as the disease progresses. It gradually diminishes the built-in memory of a woman and becomes a halt to communication.
The relatives become frustrated when talking to the woman having this symptom because she forgets the topic suddenly which she was discussing during communication.
One should take safety measures when he or she finds this sign of dementia in women.
6. Repetitive Questions

A normal woman asks a question just once and stores it in her reminiscence when she finds out an answer. But in the case of dementia, because there is a loss of memory, the woman reiterates a question even answered several times.
This commonly found sign of dementia in women is really of concern because it may irritate the relatives and caregivers. The patient may carry out the same job twice. It is because of the deterioration of memory cells of the brain resulting in sudden remembrance of a task several times leading to frazzling of the patient.
Not only her relatives but also the patient herself remains bamboozled for her behavior.
7. Forgetting Names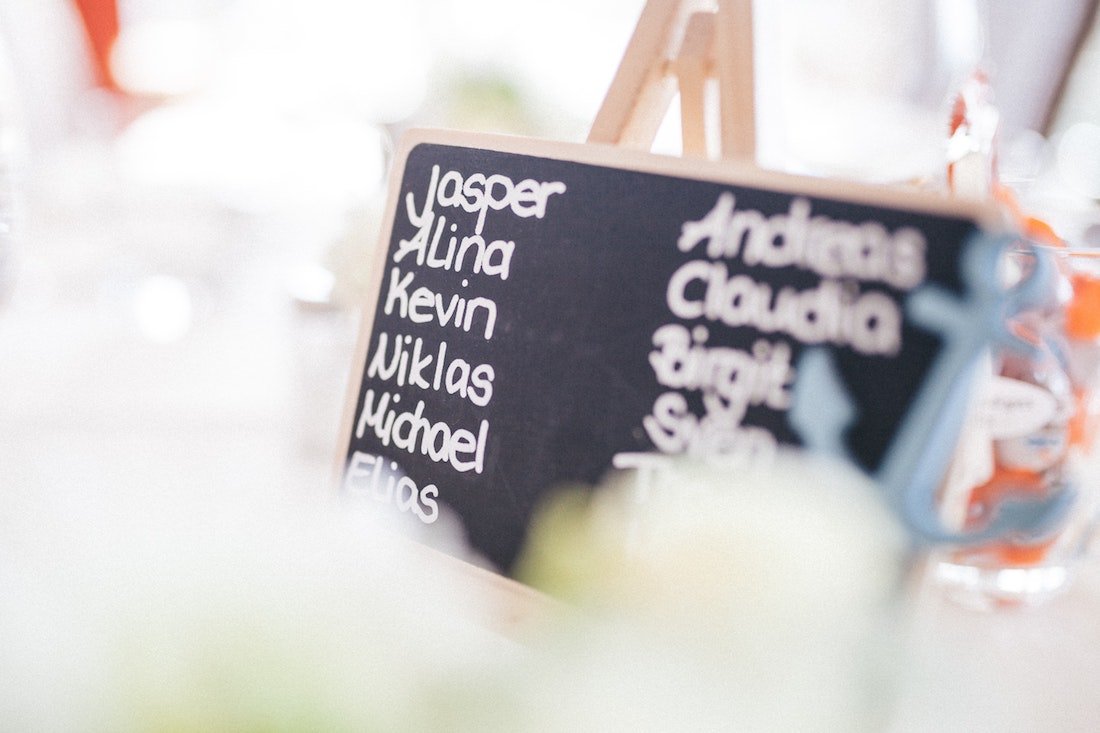 Some people are fast learners and they remember the names of objects as well as people very quickly, but some are slower in this regard.
However, this happens to all of us. Indeed, forgetting names is usually found in people of age above sixty years because their memory cells become weak and difficult to respond. But in a young woman having dementia, this condition is very carping because she forgets the names of things of daily use.
When she goes to buy an object in a shop but suddenly forgets the names, this is problematic for her. It usually happens that the patient may ask the name of a person repeatedly.
It is a critical sign of dementia in women that relatives and caregivers should take into consideration.
8. Lack Of Motivation

Having confidence and energy to do a job is the hallmark of an active life. The spirited women are often determined to execute their duties and have the gallantry to do something extraordinary.
The woman with dementia is spending a life of apathy, having no interest in daily activities. Such women remain exhausted and have a lack of impetus, motivation, and incitement. They become dependent on others to do their jobs.
They have a lack of curiousness to puzzle out complex problems. Those women who have the disease lean toward loneliness and detest to talk to others.
It is one of the significant signs of dementia in women, and we should eradicate it as soon as possible.
9. Difficulty Sleeping

The woman showing dementia has severe changes in the sleep-wake cycle in the hypothalamus. She may have anxiety, fear, and bewilderment that leads her to become the prey of depression that is another crucial situation.
She can not sleep at night and even if she tries. Instead, in the daytime, she may feel fatigued leading to sleep. It is the way of disturbance in the normal sleep-wake cycle.
The primal cause of it is that in dementia, mental faculties start diminishing which also affects the hypothalamus and the sleep-wake cycle is agitated.
These onerous alterations create a problem not only for the patient but also for the family members and relatives increasing their frustrations.
10. Bad Time Management Habits

Time management is the necessity of every person in this fast world. Today, no one has time to wait for and call on others.
A dementia patient is incompetent to save time to do her duties. Bad time management habits are one of the signs of dementia in women. The loss of memory, deficiency of energy, disturbance in the sleeping cycle, depression and other such interconnected situations of dementia are a route to difficulties in the management of time.
Disorientation of biological clocks in the body and a condition of constant nervousness are the chief causes of the production of the intricate scene for time management.
11. Verbal And Physical Aggression

Verbal and physical aggression are the natural properties of a person. Some people may become rude due to depression and mental illness.
Such behavior is often considered as one of the very many different symptoms of dementia. She may become crude in no time without any cause. She may speak loudly, abuse severely and fight ferociously.
The explanation of it is mental stress, lack of self-control, sudden changes in mood, regularly losing things and poor money habits.
Verbal and physical aggression is one of the rigorous signs of dementia in women. It is a significant condition of concern for the caretaker of the patient.
12. Losing interest in exercise

If your loved one happened to be very active in their lives, a sudden lack of interest in exercise and even daily activities can be one of the signs of dementia in women.
This means even something as simple as going out for a walk. It can also get more serious with losing interest in going upstairs although there is nothing wrong with them physically.
When such changes occur, it is advisable to see the doctor. There are all sorts of different reasons why this could happen and dementia or Alzheimer's is one of them.
On the other hand, if one is diagnosed with dementia, regular exercise improves blood flow to the brain and alleviates the condition.
13. Lack of vision

While the quality of sight decreases with aging (at least in the majority of individuals), it can also be a symptom of dementia in women. First and foremost, everyone who is sensing that they do not see as well as they used to should see a doctor.
It is not something you should just get used to and forget about the condition entirely. Especially if you are driving. When it comes to dementia, sight difficulties could be one of the signs that a person has the disease.
Sometimes, they have trouble focusing on objects, recognizing people, detecting movement and even distinguish between contrast and reading.
14. Speaking becomes troublesome

One of the signs of dementia in women is the inability to speak accurately. A person might start to forget the words to use to put together a meaningful sentence.
They might start throwing in terms that do not make sense. You can find them calling a granddaughter dog or even a scoop of ice cream a table. We all know that we sometimes unaware say a word that is entirely out of context.
However, for the most part, we correct ourselves immediately. It is not quite like so when it comes to dementia in women.
Not just that, it becomes more and more regular – very evident, if you will.