Our extensive research and study allowed us to bring you a list of the most common early signs of dementia.
As soon as you observe regular deteriorations in the condition of a person, you should not really wait for too long.
Instead, act as soon as possible and let the person that shows early signs of dementia see a doctor.
(In some cases, it might be just age-related change.)
Still, if a person is developing dementia, you will be glad that it is really early and appropriate treatment CAN apply to slower the condition.
(Dementia does not happen as part of natural aging.)
In this article, we will look at different changes you should pay attention to and what are some of the early signs and symptoms of dementia.
Common Early Signs Of Dementia
To make your lives easier, we compiled what is considered the most common symptoms of dementia especially when in the super early stage.
1. Temporary memory loss

Dementia is the term used to refer to a broad spectrum of symptoms that allude to the weakening of the brain affecting its ability to function properly.
Often the symptoms are quite severe and they affect someone's daily life. It results from damaged brain cells affecting their normal function to communicate and facilitate different activities of the body.
Temporary memory loss which often affects someone short-term is known to be one of the early signs of dementia. It starts with someone who can often recall events that happened a long time ago suddenly not being able to remember what they had for lunch.
As it affects someone's cognitive abilities, a person with dementia tends to forget any recently learned information. Even things like dates, events or they cannot help but ask about the same thing repeatedly.
Most find that they have an increasing need to depend on memory aids.
2. Difficulty communicating

A person with the condition may have a hard time trying to find the right words to piece together a sentence when communicating. It's because they often can't remember the names of items, people or places.
They may not be able to hold a MEANINGFUL conversation to the end since most times they tend to forget simple words or substitute the use of words incorrectly making sentences hard to comprehend.
They may also pause mid-sentence trying to figure out the right vocabulary to use.
What's more, they also find that they are unable to complete a sentence at all. The result is a lot of repetition making them sound like they are babbling incoherently.
It may also be hard for them to understand those around them and this may become disheartening. To help them, you can simplify your sentences or speak a bit slower or perhaps repeatedly in case they still don't understand.
3. Increased confusion

Confusion is also one of the early indications of dementia. As the brain cells begin to deteriorate, confusion may occur affecting the person with dementia's perception of time and place.
As a result, they may not know their whereabouts, how they arrived at certain places and they even forget the way home or easily get lost.
Dementia also causes someone to LOSE track of dates, the passage of time and seasons. If you leave someone with dementia alone for a few minutes to them it may feel like a really long time.
It's worth noting that at older ages it's NORMAL to confuse time and dates, however, all factors considered this information often aligns.
However, someone with the disorder keeps suffering from forgetfulness regardless of their age.
4. Challenges performing everyday tasks

Difficulty in performing familiar tasks is also one of the early signs of dementia. As a result of the changes brought about by the condition, abstract thinking becomes quite hard.
Moreover, the person with dementia often shows an unusual struggle performing mental tasks.
People with this disease may at many times find it hard to handle regular everyday tasks that they had previously carried out with ease.
For example, organizing events, planning chores or make simple financial transactions like paying bills become more and more challenging due to the significant decline in brain cognition.
Something as simple as brewing a cup of coffee may prove difficult to someone with dementia because it may be troublesome to follow the right steps.
5. Repetitiveness

Due to memory loss, people with dementia often end up repeating themselves or lose their chain of thought when holding conversations.
The frequent repetition of activities, questions or statements is a significant sign of reduced cognition.
Sometimes, weariness or anxiety sparks this repetitive behavior. A person with dementia may not remember handling a certain task or previously holding any conversations.
They may repeat the same question several times even after they've been answered over and over again.
This happens when the brain's cerebral cortex which oversees a wide range of functions such as memory and language is damaged or ceases to perform the way it should.
When it comes to repetitiveness, it is also IMPORTANT to educate children about dementia, so they act appropriately.
6. Rapid mood swings

Mood swings are also a part of the early signs of dementia and they lead someone to suddenly respond or react irrationally.
It also elicits feelings of fear, anxiety, depression or irritability especially in situations where remembering things becomes quite problematic.
They may also be easily vexed with their colleagues, with friends, at home or in surroundings where they are out of their comfort zones.
This may be quite challenging for caregivers because the person with dementia may behave differently from their usual selves in ways that are hard to explain.
On the other hand, a person with dementia may also be less emotional than they previously were. Plus, their behavior can change SWIFTLY, resulting in rapid mood swings.
7. Poor judgment

Poor judgment is another hallmark of dementia that at times precedes memory loss. A person with dementia is continually unable to make apt decisions.
They may be unable to make the right call in terms of evaluating the different aspects that should be well-thought-out when making an important decision.
If your kin exhibits a pattern of unmistakably wrong decisions or actions such as driving yet they are unable to determine how fast they should go on a highway, chances are they're suffering from dementia or a similar disorder.
It may be helpful as you cope to consider dementia as a possible reason for their behaviors that seem beyond their control.
8. Withdrawal

Due to the loss of multiple abilities as sparked by dementia the person afflicted soon becomes withdrawn from friends and family.
They also start to display a general lack of interest in activities that they previously found exciting.
A person with dementia may begin to exclude themselves from social activities, hobbies, or even sports that they once loved.
When they are aware of their diminished capacity to handle daily tasks, they may develop poor self-esteem and end up feeling embarrassed or even ashamed.
It leads most to retreat into isolation.
Withdrawal as a symptom of dementia often hits those who are working the hardest. It affects their productivity leading to a decline in their overall performance.
It throws them into a state of sadness and depression.
9. Problems with coordination

If recognition and coordination complications begin to take effect and affect someone's everyday life, it could be an early sign of dementia.
A person with the disorder may be clumsy, unhandy, uncoordinated and heavy-handed.
They are not performing tasks with the same ease as they used to. And this means simple things like walking, not to mention running and cycling.
They may also find it difficult to recognize familiar objects like a pot of coffee, cutlery, a cooker, kettle, toothbrush or toothpaste.
Symptoms of a loss of coordination and motor abilities include shaking, struggling to use a hairbrush or shaver and difficulty tying or untying shoelaces.
If, all of a sudden, a person starts to act awkwardly and it goes on for longer than usual, do not leave it behind thinking it will get better.
10. Inability to adapt to change

Difficulty adapting to change is one of the typical early signs of dementia. The inability to recall people's names or follow what others are talking about can cause nervousness and fear of new changes.
It makes someone with dementia almost obsessive about sticking to their usual routine. On the other hand, they are shying away from trying out new experiences.
Dementia can also alter the way how a person responds to different environments. They may be frustrated and irritated since they cannot follow what's happening in unfamiliar places.
Disruptive noise, conversations, large crowds, and movements may be overwhelming for them.
Moreover, they find it even more difficult to comprehend information in such surroundings.
11. Neglecting hygiene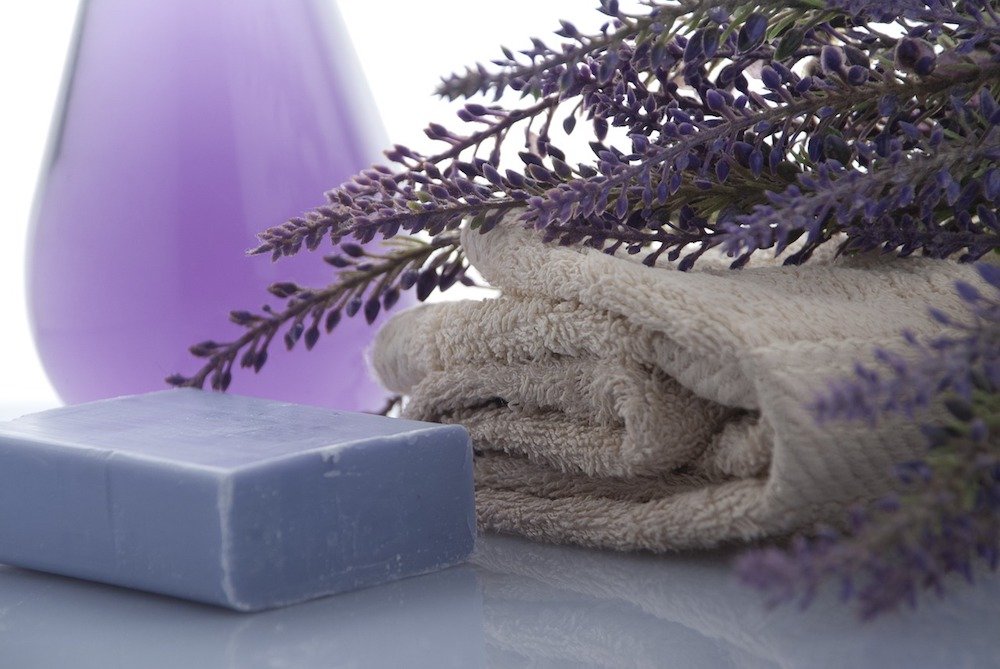 Although dementia effects vary from one person to another, it gradually takes a toll on the afflicted individual.
It prevents them from taking care of their daily responsibilities as their cognitive abilities decline. This eventually leads to poor personal grooming and hygiene. Even those who were previously obsessed with their looks and cleanliness are not spared.
As the illness progresses, someone with dementia often starts forgetting to brush their teeth, change their clothes, shower regularly or even use the toilet.
They may not remember the importance of doing all those things.
Depression from the condition could also cause someone to neglect their personal hygiene. At this point, professional assistance is necessary to help them comfortably cope with the activities of daily life.
12. Misplacing items

Many tend to associate misplacing things with the natural aging process. However, this could be one of the early signs of dementia.
Regularly finding supposedly missing items in unusual spots such as locating the remote control in a shoe rack or missing car keys inside the refrigerator are strong indications of the manifestation of dementia.
A person with the condition may easily forget where they kept items such as books or a wristwatch.
They might end up accusing those around them of stealing or hiding their possessions.
They will also emphatically deny it due to their weak memory function and cognitive reasoning. If these underlying concerns are checked out and treated on time, the effects CAN be cured.
13. Lack of abstract thinking

While we already mentioned trouble with completing everyday tasks and activities earlier, lack of abstract thinking is another early sign of dementia.
There are loads of simple questions you can ask them or even use while observing a person if you notice any changes.
You might not see it the first time, but if a difference in behavior and action happens regularly, a close watch is necessary.
They might have trouble with the simplest mathematical tasks or providing a summary of the article they just read.
Even when reading the instruction for a new gadget, once they are complete, they are still not really sure how to use it.
They might repeat the reading but the end result stays the same – they are unaware of how the gadget operates. Lack of abstract thinking is especially noticeable with how well they manage their finances.
14. Inappropriate behavior

One of the early signs of dementia is inappropriate behavior. This becomes especially evident if a person was behaving in a certain way for the majority of their time, but then they begin to misbehave for no real reason.
If it happens once or twice, even three times, it might not be too big of a deal.
However, if it becomes their repetitive practice, it is highly advisable to see the doctor as soon as possible. Some of the misbehaving acts could be aggression, both physical and mental, arguing and bickering.
One of them is also inappropriate sexual behavior, but that is something we will talk about more in-depth in a future article.
15. Mixing up time and place

Since we already chatted about this earlier, it is worth adding it in its own paragraph. While everyone sometimes forgets about what day it is, even where they are going, it is not healthy if this starts happening regularly.
If that begins to occur TOO frequently, it could be one of the early signs of dementia.
Do observe the person as much as possible. Take them to the doctor as soon as possible if this "new forgetfulness" does not go away. Acting early enough and getting treatment before the condition progresses can alleviate it tremendously.
Also, if you happen to be the person who is sensing something "weird" happening to you, again, see the doctor or practitioner as soon as possible.