As a means of lessening the suffering burden for people with dementia, some experts recommend the use of doll therapy for dementia.
This is where caregivers use a baby doll or teddy bear to help a person deal with distress.
Typically used during the middle and late dementia stages, the dolls aim at improving the quality of living, comfort, and engagement.
Doll therapy has proved to be effective and beneficial for weak individuals over the years.
This is because it brings along numerous benefits to persons with dementia, such as:
Benefits of Doll Therapy for Dementia
Initiates Structure to a Person's Life

By introducing doll therapy to a person with dementia, it can help to bring much-needed structure in their lives.
This, however, needs to be done in a controlled atmosphere rather than just giving the ill individual a doll to play with.
As part of taking care of the toy baby, the individual with dementia can wash, fold, and dress their doll. This helps to give responsibility to someone who is generally dependent on others.
Improves Communication

Some people with dementia normally have problems with verbalizing, something that doll therapy dementia can assist with.
As the person spends time with the doll or bear, they can start to speak again, even though not as fluently as before. This is usually part of a basic process that involves humming, singing, or speaking to the baby (doll) in its arms.
Dolls can also help people to express themselves better, especially in cases where they cannot communicate. It is common for people with dementia to use toys as communication tools.
They can signal that the doll wants some food, or it is cold, while in the real sense, they are cold or need to eat themselves.
Creates a Calming Effect

Doll therapy can also help to calm someone upset. Many people with dementia become agitated, unhappy, or depressed because they are bored and not engaged.
Doll therapy comes in handy to act as a distraction from upsetting, harmful, or dangerous events because the dolls give them something meaningful to do.
When working with a realistic doll, it can help enhance mood because they are designed to offer endless hours of smiles and hugs.
Increased Activity Levels

Another perk that may be associated with doll therapy for persons with dementia is that the enjoyment they get from holding or just being with a teddy bear or doll can help them become more active.
This might create pleasant feelings as well as a connection to the outside world.
With a renewed sense of purpose, the person undergoing doll therapy becomes livelier and also increases their activity levels.
Improved Appetite

Some people with dementia will eat and drink better thanks to doll therapy dementia.
In most cases, a person with the illness will not eat because they cannot communicate well, tired, or depressed among others.
Spending time with the doll may help to deal with a majority of the issues so that a person ends up eating better.
Mealtimes with the teddy bears by their side can also be more fun, motivating them to eat well.
Decrease in Wandering

Wandering is a problem that many persons with dementia face. Some do it because they are stressed, bored, or because they are afraid of something.
Thankfully, doll therapy can help curb this as it gives someone something valuable to do so that they do not have to be all over the place at all times.
In a way, doll therapy contributes to the safety of persons who are living with dementia.
Reduces Caregiver Stress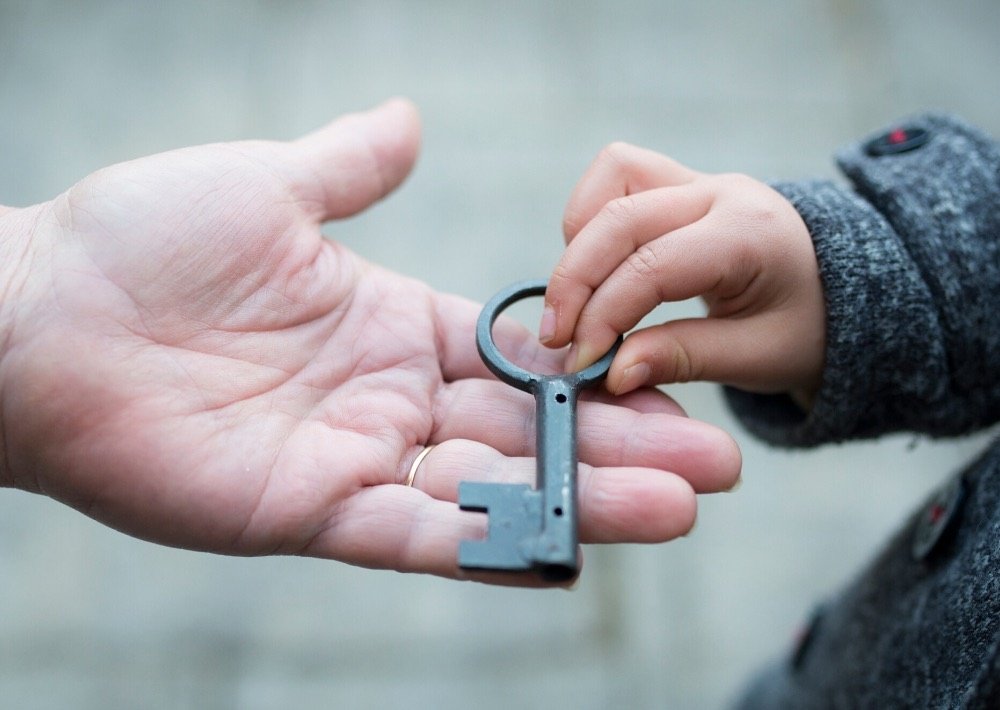 A majority of caregivers recommend doll therapy dementia.
This is because it tends to make their work a little bit easier, seeing that the therapy results in happier, and calmer persons who express themselves or communicate more.
The fact that doll therapy is self-administering also gives the caregivers more time to themselves.
Talking, dressing, changing, cuddling, and holding a doll engages and occupies the person who has dementia.
This is crucial because it gives them more energy and psyche to take better care of the persons with the illness.
No Side Effects or Medical Interactions

When talking about the perks of doll therapy dementia, it is important to note that this is one of the non-pharmacologic ways of dealing with challenging behaviors or emotions that may develop in the course of the illness.
Persons with dementia benefit significantly from this type of therapy because they do not have to deal with drug interactions or side effects.
Reduces the Need to Take Some Medications

Another advantage of using doll therapy on persons who have dementia is the fact that it can help to reduce the number of drugs that they are on.
This has a lot to do with the fact that it helps with calming down a person, which means that they may have less aggressive outbursts.
This implies that they can live without taking drugs that help with behaviors like aggression and agitation.
Cons

Although doll therapy dementia comes with loads of benefits, it also presents a few cons for people living with neurodegenerative diseases.
There are times, especially in the beginning where a person with dementia can view the introduction of a teddy bear or doll as an unwanted responsibility.
This is because they can see it as welcoming a sibling or grandchild in their youth.
Some people also think of the dolls or teddy bears as childish. Failed attempts to feed or communicate to the toy babies might also lead to distress, something you want to avoid with persons who have dementia.
Closing Thoughts
There is still a need to do more extensive research on doll therapy dementia. It has shown a lot of promise in offering comfort and purpose to those who have dementia.
Even though it still presents a few cons, it remains an option worth looking into concerning combating challenging behaviors like personality changes, anxiety, aggression, and agitation as well as improving the overall quality of life.
Doll
Average Customer Rating
Features
Price
Baby Doll Therapy New Born
4.5 STARS
Designed for dementia
Lifelike
Fast shipping
High quality
Easy to wash clothes
Someone to Love Dolls
5.0 STARS
(3 reviews)
Lifelike
Quality doll
Quality clothing
Warm face
9 dolls to select from
Easy ordering
Prompt shipping
Comfort Companion Therapy Doll Holly
5.0 STARs
(2 reviews)
Washable
Colorful (sensory)
Textured (sensory)
Weighted body
Affordable
Soft to cuddle
Fabric
Ashton - Drake Therapy Doll
4.4 STARS
Designed for Alzheimer's
Donates to charity
Weighted
Scented (sensory)
Lifelike
Vinyl & cotton
Baby Boy Doug Doll Therapy
4.5 STARS
Easy cleaning
Low price
Bath/shower
All vinyl

CHAREX Reborn Sleeping Baby DollsCHAREX Reborn Sleeping Baby Dolls
4.3 STARS

Lifelike
Details- wrinkles/features
5 piece ensemble
Magnetic pacifier
Weighted
Boy/girl choice
Low price
Vinyl & silicone
JIZHI Lifelike Reborn Baby Dolls
4.4 STARS
Conforms to safety
Lifelike
Detail (wrinkles etc)
Value for price
Accessories
Vinyl & cotton

Zero Pam Reborn Baby Dolls
4.1 STARS
Lifelike
Non-toxic
Fits newborn clothes
Chubby face
6 accessories
Feels lifelike
Detail - wrinkles etc
Easy to clean
Has boy/girl parts
Bathable
Silicone & cloth
Kaydora Reborn Baby Doll
4.5 STARS
Lifelike
Detail- wrinkles/fingernails
Accessories
Durable & sturdy
Weighted
Value for price
Male/female dolls
Silicone & cotton