With simple, fun, exciting and stimulating dementia activities, you can help reduce stress, anxiety and the development of depression.
Not only that, if a person with dementia feels scared all the time or is in anger, keeping them engaged in different activities and exercise can relieve the condition.
Besides, and most importantly, with daily movements and motions, you can also help them slower the process of going from one stage of dementia to another.
Activities and exercise not only boost mood, brain blood flow and keep one get to a better state, they also connect people.
In some cases, family and friends struggle to keep the synergy with the person with dementia, and introducing different activities might help remarkably well.
With different dementia activities, you can also help bring back memories. For instance, if they really liked to cook or bake, you can have a lot of fun with them in the kitchen.
Moreover, if their hobby was painting, get a blank canvas and turn it into a masterpiece with them. The options are endless.
Easy and practical dementia activities
1. Exercise

Exercise has been of great benefit to people who have dementia. This dementia activity helps seniors to sleep peacefully, makes them feel energized and reduces the extent to which they can fall into depression.
As their bodies tend to be more fragile, it is best to start with exercises that take little time, perhaps five minutes. However, add a minute every day until they can comfortably exercise for 30minutes every day.
Ensure to engage in an exercise the person loves to participate. It could be cycling, aerobics, walking or dancing.
Notice: dancing is especially rewarding. Show how it is being done and ask the person to follow your steps. If it is an exercise that involves going to a class, you could try to attend the class together to motivate him/her.
2. Introduce them to physical activities

Physical activities help seniors feel they are useful at home. Take note of their interests or ask them what they love to do. By knowing what they want, you will be able to tailor their physical activities towards what they like.
Amongst others, one dementia activity to keep seniors happily engaged is towel folding. As it is easy to do that, seniors will feel successful.
Whether they folded it to your taste or not, they would feel good knowing more at what they do. Whatever activity they want to engage in, ensure it is one that will make them feel successful.
3. Animal/doll therapy

This is one of the best dementia activities that has worked for a lot of seniors. If your senior loves animals, you can buy a pet they love. Over times, pets are known to relieve owners of stress and reduce anxiety.
Incorporating pet therapy will help boost serotonin, make them feel good and secure as well as lower their blood pressure.
You can also include doll therapy. Provide the senior with a doll, a cot, baby cloth, and a basin. They will feel like they have a kid who they take care of thereby giving them the needed relief.
Interactive Companion Robots Available on Amazon
Product
Features
JOY FOR ALL - Orange Tabby Cat - Interactive Companion Pets - Realistic & Lifelike
Comfort & companionship
Cat-like movements & sounds
Award winning
Built in sensors
Designed for seniors
Chongker Interactive Companion Pets Robot Cat Lifelike with Voice Command & Rich Animation Interaction Lifelike Realistic Stuffed Animals Cat Plush (Robotic Cat)
Voice commanded
Built in sensors
Handmade
180 day warranty
Companionship & fun
Designed for seniors
Chongker 3LB Weighted Stuffed Cat Animal Realistic Plush Cat Handmade Companionship
Customer 5 STAR reviews
Designed for hugs
Realistic weight
Man made
High quality materials

Cute Robot Pets for Adults, Your Perfect Interactive Companion at Home
Many emotions
Many interactions
Evolving & adapting
Comfort Therapy Doll for Alzheimer's African American
5 STAR customer reviews
Portion of proceeds donated
Lifelike
Weighted cloth body
OY FOR ALL - Freckled Pup - Brown and White Soft-Touch Coat - Realistic and Lifelike Interactive Companion Pets
10 puppy options to choose
Realistic sounds & motions
Lifelike touch
Built in sensors
4. Build a memory box

People who have dementia tend to lose their memory and sense of judgment more than any other person. A great way to help those with dementia is by building a memory box.
The memory box is a dementia activity that can help an older adult feel connected to activities that happened in the past. Get a box and fill it with their photos and tools that remind them of their career and their hobbies.
If the senior used to be a teacher, you could fill the box with a pen, marker, books, even jotters.
5. Loosen knots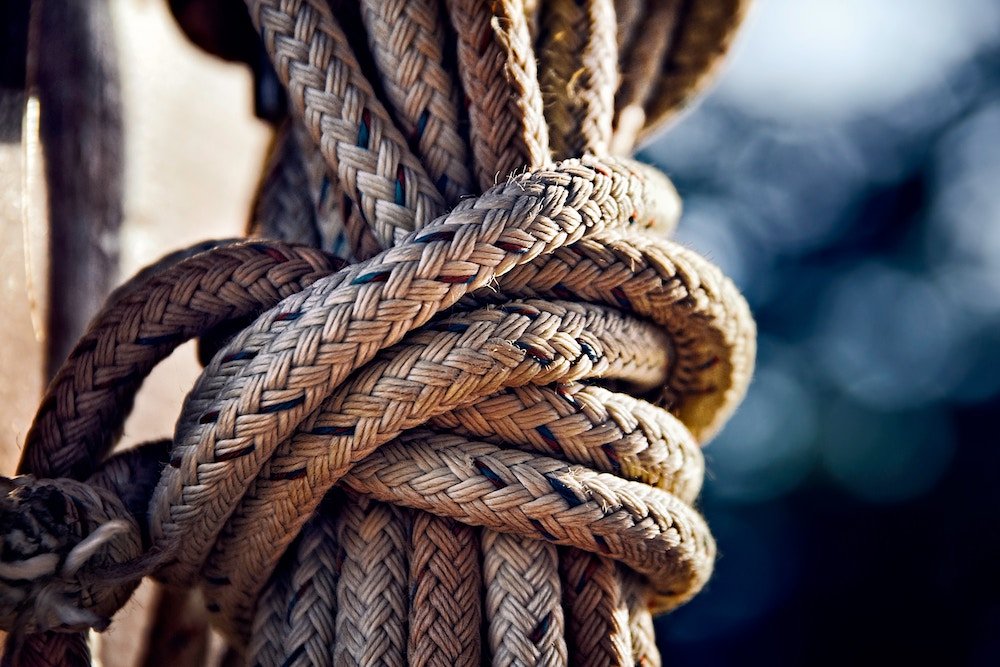 Older people with dementia tend to be anxious especially when they do not have an idea of what they are doing or when they are not comfortable in their immediate environment.
You can help them feel relaxed by giving them a task that requires their patience. Telling them to untie a knot is a great dementia activity to help them manage their situation.
Get a long thick rope from your local store, tie a few knots and give it to your older adult to loosen.
Tell them to take their time with it rather than struggle to finish up. You can help by showing your older adult how the task can be calmly solved.
6. Create a picture puzzle

Get a favorite family picture that includes every member of the family. Ensure it is a picture that your senior or older adult cherishes.
If you do not have a family picture, you can print an image of their favorite pet, favorite movie character, favorite artist or anything that calls their attention.
Laminate the picture to make it handy and cut the laminated picture into six or more puzzle shaped pieces.
Give your older adult the pieces and tell them to fix the puzzle. It is a fantastic way to help them keep a focused mind.
7. Take your older adult out

Older adults get easily bored. Most of them grumble in regards to their lonely condition. Constant grumbling leads to depression. You can minimize their problems by taking them out.
Have them go out with you, take them shopping, walk around the town, take them to an amusement park or a place that will be of interest to them. Help them derive pleasure through what they see.
However, when you go out with your older adult, ensure they do not go out of sight as you may lose them. Since they might not remember anything, things may get complicated for you.
8. Let them read

Reading is a means to keep the minds of your older adult occupied. If your older adult loves to read, you can give them their favorite book and ask them to read.
You can ask them to read to people around. In a case where it seems difficult for them to read, you can read for them, as well as remind them of the focus of the book.
When you are done reading, you can ask them what they have learned. If it is a controversial topic, you can request your older adult's opinion.
This dementia activity is a terrific way for them to be knowledgeable about a subject matter and is a better alternative to TV series.
9. Pom-Poms game

A challenging game like Pom-Poms is helpful for older adults. You can make use of color cardboards for easy identification when you want to introduce this game to your older adult.
Give older adults the pom-poms and give them containers that share the same color with the pom-poms.
Afterward, instruct them to place the pom-poms in the container with the matching color. In case they are beginning to have color blindness, Pom-poms game is an excellent way of improving their ability to identify colors and differentiate them.
10. Initiate conversations

It is quite common that old and lonely people keep to themselves. You can make them feel at home by initiating conversations that will be of interest to them.
It could be in sports or fashion or anything at all. Tell them what you think about the latest trend and ask for their opinion.
You can go as far as showing them YouTube videos of their favorite celebrity or club. Doing this will help them connect to their youthful days thereby boosting their mood and making them feel important.
In a case where you are unavailable, a good way to initiate and sustain conversation is by displaying insects. You can build your own home ant farm for your older adults to examine in great detail.
Ants can keep them occupied for a long time. Do not be surprised if you come back home and see them talking to the ants.
11. Music therapy

If you want to please your older adult, play their favorite music or popular music known to their age. Listening to music is one dementia activity that provides comfort. It can evoke emotions and help older adults regain their memories.
Introducing music therapy is one of the best ways for them to also connect with their past.
You can stay with them to listen to their favorite song together. You can also create a playlist of their favorite music genre.
Besides, you can go as far as giving them percussion instruments to play them. So, even if you are not with them, they would not feel lonely.
12. Engage them in discussions about their life

While dementia causes a decrease in how the brain functions thereby creating a loss of memory, people who have dementia tend to lose information stored in their short term memory easily.
Here, you can talk to them about their lives.
It could be events that happened when they were young or a significant event that affected the life of your older adult. This act will help them talk freely and also allow you to know more about them.
It is best to get a video recorder to record whatever your older adult says. After that, you can give it to them to watch over and over again.
Older adults tend to have mood swings. So if they are not interested in what you are trying to do, leave them and try again later. Do not focus on the result but focus on the process.
Make them happy, and the result will be seen naturally.
13. Nostalgia

Know this, even once dementia starts progressing that does not mean that a person loses memory completely. It is the short-term memory that is affected first.
However, when it comes to long-term remembrance, a person with dementia can still recall a lot from their childhood, the time they went to high-school and even early working days.
With this in mind, getting them nostalgic about old times and reminiscing about their wedding day could be a fun and exciting dementia activity you can play at any given time of the day.
You can even create cards or read from their diary if they had one and together go back in time. Sometimes, the simplest things and exercises can have the most positive impact on a person.
14. Baking or cooking

One of the easiest ways of getting a person with dementia involved in an activity is by baking or cooking delicious dishes.
Keep in mind, you do not need to go after a souffle right away. Instead, stick to simple recipes, even such that involve just one pot. Of course, it is important to know how well their motor skills are, so it does not come to injuries.
However, a simple solution would be just not to let them use a knife. They can stir soups or knead the dough, even wash vegetables, the simple tasks in the kitchen are numerous.
15. Wander through nature

While we already listed quite a few dementia activities here, this particular one can be one of the most rewarding ones.
Not just that, it is also one of the most simplistic. And even if the person with dementia has a hard time walking, you can put them in a wheelchair and together wander through nature.
The sights, the smells, the sounds and all just viewing nature, in general, are beneficial for the body and mind. Viewing things far away is also very good and can boost our energy almost immediately.
Even if it is a small forest that you visited hundreds of times, the next time you visit it, you might see something you have not seen before. Enjoy and feel good.
Fun Dementia Activities Suggestions Available on Amazon
Product
Features
Keeping Busy Dementia Puzzles for Elderly - Large Piece Puzzles for Seniors - 35 Piece Jigsaw Beachfront Puzzle
Designed for dementia
Relaxation
Fidget Book for Dementia
Quality
Helps relax
Sensory
Fidget Busy Board for Adults with Dementia
Tactile sensory
Quality construction
Anxiety relief
Relish Painting Activities for Seniors, Farm Memories Water Painting Toys
5 vibrant images
Sparks conversations
Reusable canvas
No paint- just water
Designed for dementia
Sensory Buckle Pillow for Dementia
A long activity
Eye coordination
Zips and buckles
Giant pieces jigsaw puzzles for dementia and Alzheimer's disease
96 pieces
16 styles
Bright colors
Reliable material
3 Pack Hexagon Wooden Puzzle for dementia
3 puzzles & bag
Safe & reliable
Brain teaser

Fidget blanket for dementia patients
Multi-color
Sensory
Cozy lap blanket
Music player for dementia patients
Audio books
MP3
4 GB USB
40 nostalgic hits loaded
Portable & convenient
Tech support on hand