Since dementia and aggression, both physical and verbal, are very common in patients, we will look at all the possible causes and steps to soothe the situation.
People with dementia might sometimes become verbally or physically aggressive because of the damage that is happening in the brain.
In fact, it can be pretty common, as we experienced it 100s of times.
It is a normal part of the illness, and it can happen to seniors who have NEVER been violent all their lives.
Aggressive outbursts can be difficult and scary for ill persons as well as those around them.
Persons with the illness may start to curse, scowl, scream, hit, bite, grab, throw things, or push.
Family members and friends may not know how to react accordingly when their loved one with dementia starts to behave aggressively.
Below we discuss the possible causes of aggression and how to best approach it in people with dementia.
Causes of Aggression

With most dementia cases, affected persons who start to showcase aggressive behaviors normally do so because they cannot communicate their needs.
They may lash out for various reasons like:
Pain or discomfort
Stress or depression
Soiled clothes or diapers
Lack of enough sleep or rest
Feelings of loss
Constipation
Excessive noise in the room
Sudden changes in routine, well-known places, or people
Feeling lonely
Medicine interactions
The person may misunderstand the good intentions of caregivers
Being pushed by others to complete certain tasks like going out to socialize or remembering events or loved ones, etc.
Practical Tips for Dealing with Aggression

Caregivers may not always understand why dementia patients behave the way they do.
It is, however, important to familiarize yourself with some of the aggressive scenarios that may arise during the illness so that you prepare well for such.
Below we look at some of the best ways to respond when a person with dementia experiences anger outbursts.
Remain Calm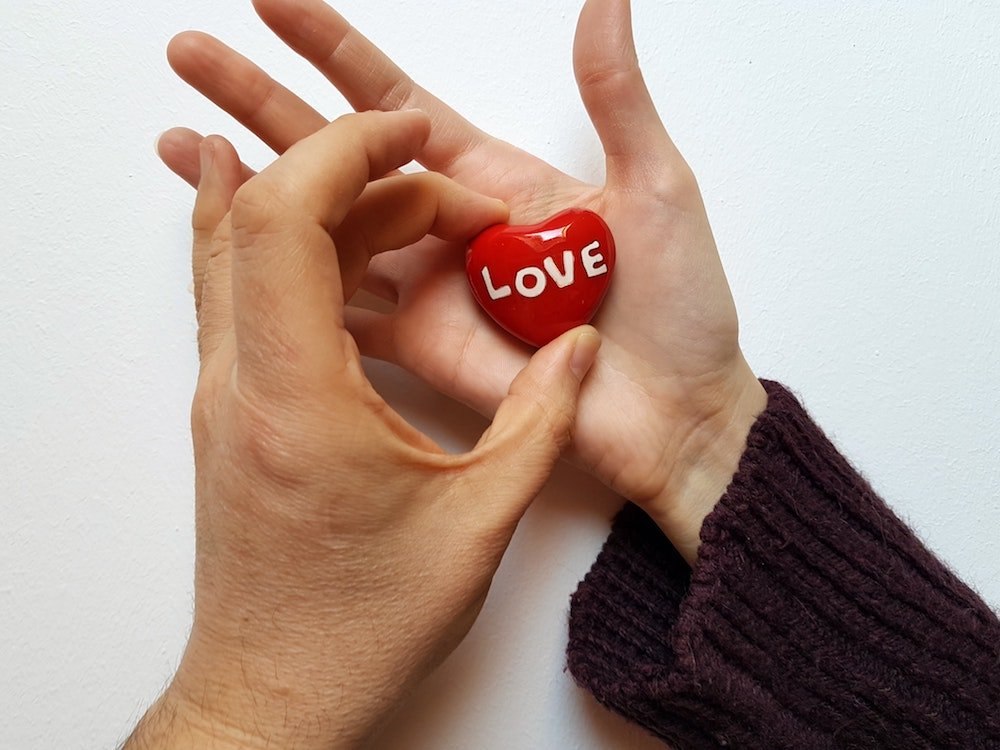 It's natural to want to fight back or argue when you encounter an aggressive person.
Avoid the urge to do this and, instead, step back, and take several deep breaths before reacting. This will give the person with dementia some space and time.
Although it may not be easy, you should always try to remain as calm as possible when dealing with an individual who is being aggressive for one reason or the other.
You can leave the room if this is what it takes to feel calmer.
If the individual with the illness is showing signs of physical violence, try your best not to show any fear, anxiety, or alarm because this may increase the person's agitation levels.
It may be difficult, especially in a situation where you feel threatened. If you genuinely feel like the person is a threat, get away from them and immediately call for help.
Unless it is necessary, avoid trying to restrain the person because this escalates the problem further.
Remember to speak calmly, stay positive, and keep reassuring the angry person.
Try and Identify what is Triggering Aggression Episodes

Another way to help an individual with dementia when they are being aggressive is to think about what was happening before the flare-ups.
Frustration, fear, or pain are among likely triggers. For instance, an individual may start yelling at an empty chair or commanding people in the room to leave.
When you look around, you may notice that the room is getting darker; and shadows may start showing up in corners so that it feels like there are other persons in the room.
To help calm the weak person, you can turn on the lights so that the shadows disappear.
If the aggression ceases, you will know to turn on the lights in a room before it becomes shadowy.
Rule out Pain

When a person who has dementia is feeling pain and they cannot voice this out, they are bound to become aggressive.
Before coming up with other solutions, it is important to try and rule out eliminate pain as the cause of aggression.
Some of the things that may cause the individual pain include:
Infections like UTI's or chest infections
Existing medical conditions like arthritis
Constipation
Bruises, cuts, or other injuries
Sitting, sleeping, or moving around in an uncomfortable position
Earache, toothache, or issues with dentures
Finger or toenails that need trimming, amongst others
You can take the person for eyesight and hearing testing so that they can get hearing aids or glasses if obligatory.
Validate the Person's Feelings

When dealing with dementia and aggression, you must also try to put yourself in the shoes of the person exhibiting aggression.
Study their body language and try to imagine what they are trying to express or how they are currently feeling.
For example, if a person starts to remove their clothes, they may be feeling too hot, itchy, may need to use the washroom, or they may be feeling like the clothes are too tight.
If you can identify the issue that is bringing out the aggressive behavior, you can solve it with greater ease.
Worth noting is that the individual with dementia will most probably respond to facial expression, body language, and the tone of your voice rather than the words you choose to use.
Smile, use eye contact, or a reassuring touch to show compassion and pass your message. Remember that these behaviors are not personal.
Use Distractions
During anger outbursts, you can try and distract a person so that they can focus on something else.
Soothing or classical music is one of the things that work well for people with dementia and aggression.
If the person is not feeling this type of music, you can always play their favorite tunes.
Singing along to some music as you complete some tasks like brushing teeth or dressing can make these easier.
Other than music, you can also shift focus to another enjoyable activity. This primarily works if a previous or current event is the cause of the agitation.
Give the person with dementia a moment to vent before you introduce a new activity so that you do not surprise them and make the problem worse.
Moreover, exercise can also be part of the distraction. Working out will not only help to reduce aggression, but it will improve sleep as well.
This can also offer social interaction opportunities providing caregivers a much-needed break.
Calm the Environment
At times, the room that a person is in may be the cause of aggression. A high percentage of people with dementia are usually sensitive to their environment.
This is especially if there is too much noise that is coming from other people, TV, radio, or other sources.
If the individual cannot get out of the room for one reason or another, you can politely ask the others to tone down.
Switching off devices that are making noise can also help to calm the situation.
Other steps that you can take to create a relaxing environment include carefully selected decorations.
Do this by contrasting the colors of floors and walls, and making sure that you cover mirrors when they are not in use.
It also helps to improve lighting and ensuring that the things that a person needs are within reach.
Be Realistic with Expectations

When you are trying to cope with dementia and aggression, it is also important to be realistic about expectations.
Note that some calming techniques can work within no time while others take a while before bringing forth any positive results.
Depending on an individual some may not even work.
Learn to practice patience and understand that the person is not aggressive because they want to.
Always ask for help when you feel that you are stuck so that you remain in the right frame of mind when looking after the person with dementia.
Ensure Safety

You will notice that sometimes the person with dementia just needs a few minutes on their own to calm down or even forget that they are angry.
This means that you should leave them alone in the room so that they can regain balance.
Before you leave a person on their own, it is essential to ensure that the room is safe.
There are a couple of things you can do to enhance safety such as getting rid of clutter so that a person can move around with ease.
Marking doors or leaving them open can also help reduce confusion inside the house.
Experts also suggest that adding keepsakes or photos can help to evoke positive memories creating a pleasant environment.
If you feel like the individual with dementia is not safe at home, it may be time to consider a care facility.
All you need to do is carefully look for one that will take care of the needs of your loved ones so that they live a comfortable life despite dementia.
Dementia and Aggression Closing Thoughts
It is advisable to always look for the early warning signs of dementia and aggression.
This is because it is easier to deal with the cause before extreme behavior problems start.
Never try and ignore this issue because it will only become worse. When the aggression becomes overwhelming, consulting a doctor might be the only solution.
The medic will perform a medical exam to identify the cause of aggression.
When the need is, the professional may prescribe medication that can help to prevent or reduce aggression.