We reviewed and studied the possible connection between depression and Alzheimer's disease with out team of experts.
Almost HALF of the population with Alzheimer's Disease (AD) will experience depression symptoms at some point.
Depression is a condition that causes people to feel irritable, sad, or hopeless most of the time. This can occur during any stage of the disease and most of the time, it makes symptoms of AD more severe.
For instance, depression can make an ill person experience more confusion, anxiety, and forgetfulness.
Experts agree that depression plays a significant role in disease progression, disability, and caregiver burden.
Some people will showcase depressive signs during the early stage, while others will have these in the middle or later stages of Alzheimer's.
In some cases, depression may COME AND GO while in others, it stays for long periods.
Below we look at more in-depth details of depression and Alzheimer's, including possible causes, symptoms, diagnosis, and treatment options.
Causes of Depression in Persons with Alzheimer's

It is not easy to pinpoint the exact cause of depression in a person who has AD.
However, there are a few factors that might lead to depression like:
After hearing the diagnosis, a person may fall into depression during the early stages of the illness.
Losing independence as the illness progresses can also be the cause of depression.
Side effects of certain medications can also result in depressive symptoms.
Social isolation and fatigue might also cause depression.
Feeling stressed or worried about issues like the future, relationships, and money.
Physical illness.
Having a genetic predisposition to depression.
Symptoms of Depression in People with Alzheimer's Disease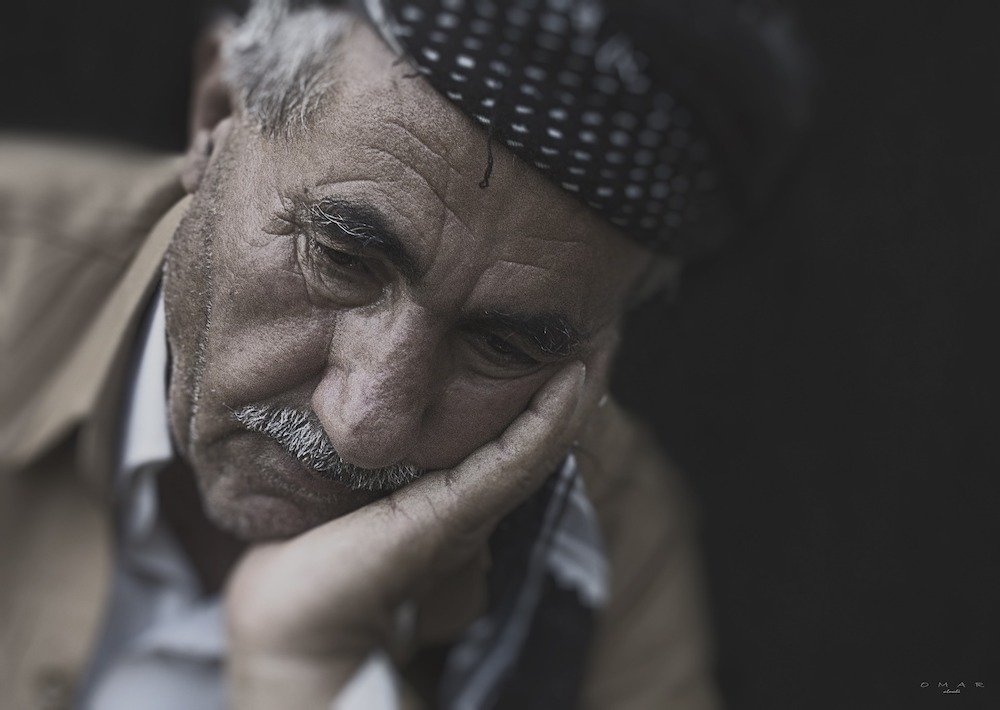 Depression affects individuals in different degrees and ways. Medics usually talk of severe, moderate, and mild dementia.
Diagnosing depression in a person who has AD can be challenging.
This is because the symptoms of depression and Alzheimer's tend to overlap.
Examples of common signs for both include:
Social withdrawal
Loss of interest in hobbies and other activities a person previously enjoyed
Impaired thinking
Trouble concentrating
Feelings of low self-esteem
Pains and aches that seem to have no physical cause
Worth noting is that cognitive impairment that people with Alzheimer's experience typically makes it CHALLENGING for them to articulate guilt, sadness, hopelessness, and other feelings that come with depression.
Other signs that are common with depression include:
Trouble sleeping
Lack of energy
Not wanting to be around others
Crying all the time
Feeling worthless
Being irritable and agitated most of the time
Having thoughts of suicide or death repeatedly
Diagnosing Depression in Alzheimer's Disease

Experts have not yet come up with a single questionnaire or test that medics can use to diagnose depression in persons who have Alzheimer's disease.
Medical professionals must conduct a thorough evaluation, particularly because there are medical conditions and side effects of medicines that can produce comparable symptoms.
It is essential to diagnose depression in persons with AD because it can respond positively to treatment.
Evaluation for depression usually includes:
1. Mental and physical examinations
2. Review of a person's medical history
3. Interviews with relatives who know the individual well
It may be helpful to consult a geriatric psychiatrist to handle the evaluation because of the complexities that are involved in the entire process.
The professionals specialize in identifying and also treating depression in older adults.
Treatment Options for Depression in Alzheimer's

When it comes to treating depression and Alzheimer's, the timing of the condition will determine the most appropriate treatment option.
There are two main approaches for treating depression, and these are using medications, therapies, and non-drug approaches.
Use of Medications

A doctor may prescribe antidepressants to treat severe or persistent depression in persons with AD.
These can include drugs like SSRIs (serotonin reuptake inhibitors) and others that can help to ease sadness and lift moods.
Some people with Alzheimer's may also be put on mood-stabilizing medicine or specific antipsychotic drugs to help treat depression.
A person must be cautious when taking these medications because some may not be helpful for somebody with Alzheimer's.
This is particularly in cases of mild depression.
Another reason is that chemicals in the brain that cause depression are usually different for persons with Alzheimer's.
Additionally, the cause of distress for some people may be something that medicine can't fix, such as social withdrawal.
Depression mediation might also cause problems like dizziness, falls, and confusion amongst other side effects. It is usually advisable to try other treatment options before taking the medicine route.
Because every person with AD is unique, they might need to try different drugs under a doctor's instructions to identify the ones that will work and present fewer side effects.
At times, one person may need to consult several doctors before determining what works for them.
Therapies

A person with depression and Alzheimer's can try different therapies to try and get rid of depression. This mostly works for individuals with moderate depression.
Examples of helpful therapies include:
Psychotherapy
This is where an individual works closely with a professional psychiatrist or psychologist to come up with an effective solution to the depression problem.
These are professionals who specialize in treating mental health.
Talking therapy
These are therapies that encourage suffering people to talk about how they feel.
Professionals base this on the model of how the human mind works. Psychotherapists, counselors, and other experts can conduct the sessions so that that participant can get the desired results.
Studies show that after several sessions of talking therapy, depression reduces in persons who have Alzheimer's.
Various forms of talking therapies exist, including CBT (Cognitive Behavioural Therapy), interpersonal therapy, and counseling as well.
Some medics may also recommend transcranial magnetic stimulation or electroconvulsive therapy as part of treatment. These are brain stimulation techniques that can help a person with AD.
A GP can also suggest other therapies that they feel will be helpful to the individual with AD.
These therapies typically need to be modified to suit a person's level of memory, understanding, and communication.
It is usually best to work with therapists who have experience working with persons who have dementia.
Non-Drug Approach

There are several options that people with Alzheimer's and depression can try if not on medication to treat depression such as:
1. Exercise
Getting physically active can also help reduce depression symptoms significantly. This also helps a person to stay fit which ultimately improves their health.
Make sure that the individual only takes part in ENJOYABLE physical activities depending on their ability so that working out does not stress them out.
If a person has more energy in the morning, program exercise activities at this time.
2. Counseling and support groups
Professional counseling and being part of helpful support groups can also help to take care of depression in people with AD.
This is usually helpful for mild depression that lifts by itself after some time.
3. Being around other people
It is important for people with depression and Alzheimer's not to spend all their time alone because they will sink further into depression.
Participating in enjoyable group activities with loved ones or even other people in similar conditions can decrease depression symptoms.
4. Routines
A reassuring routine can reduce the negative effects of depression.
It helps to schedule predictable routines that take advantage of a person's best time of the day to undertake activities they may find challenging like taking a bath.
5. Interaction
One-on-one interactions with other people may also help. This includes hand-holding, conversations, and gentle massage when appropriate.
6. Living environment modifications
Modifications to the affected person's living environment are also advisable. This is where changes like reducing loud noises and bright lights can help create more comfortable and soothing living spaces.
Some people may not be comfortable in areas that have too many people.
7. Familiar places and activities
Coming up with a list of places, activities, and people that the ill individual enjoys and scheduling them more frequently can also help treat dementia.
8. Positive vibes
Caregivers and other people around the person with depression need to emit positive vibes at all times. Remember to celebrate small occasions and successes as this helps everyone to feel better; thus, fight depression.
Spark happiness in them.
Nurture the affected person with inspirational or soothing activities or their favorite foods.
Caregivers also need to reassure the person, letting them know that they appreciate, love, and respect them as a valuable member of the family or society.
Depressed persons also need to know that they will not be abandoned. Furthermore, people should also have realistic expectations when dealing with individuals with the illness.
Expecting too much can upset all parties.
Caregivers need to look after themselves, too
Caregivers of persons with depression and Alzheimer's should also remember to take care of themselves.
Looking after persons with AD is usually not easy.
If caregivers do not indulge in self-care, they risk experiencing too many frustrations and other negative feelings to a point where they will not be in the right frame of mind to care for the individual.
Taking adequate breaks and seeking help when feeling overwhelmed are some of the steps caregivers can take so that they do not become worn out.
Depression and Alzheimer's Closing Remarks
It is common for people with Alzheimer's to experience depression often. This is not something to ignore and wish away.
Proper diagnosis needs to be carried out so that the treatment of depression and Alzheimer's can start as soon as possible.
Early treatment often leads to a better quality of life for persons with AD, and it also makes life more enjoyable and easier for caregivers and other people around the person with Alzheimer's.
If you found value in this article, you may also enjoy reading our article on 'What is Peusododementia?'