We reviewed numerous studies that suggest a possible link between sugar and dementia.
This is after researchers confirmed that consuming TOO much sugar in any form puts a person at a higher risk of getting dementia.
One longitudinal study exposed the fact that persons with high levels of blood sugar experience faster cognitive decline rates than the ones with normal blood sugar levels.
Another study by Melissa Schilling reveals that elevated insulin plays a huge role in the development of dementia.
Seeing that too much sugar is one of the RISK factors of dementia, which still has no cure, to date, it is important to keenly study the relationship between the two to find out how both factors reconcile.
Below you will uncover some of the ways that consuming too much sugar can increase the risk of developing dementia EVEN at a young age.
Poor Insulin Control

When your body always has to deal with insulin resistance, it means that you will be at a higher risk of developing dementia.
Note that when you eat different types of food, including sugar, starches, and carbohydrates, the body breaks them down into glucose.
When the digestion process takes place, the small intestines and the stomach absorb all the glucose and then sends it into your bloodstream.
Insulin, which is a hormone that the pancreas produces, transports the sugar/glucose in the bloodstream to the cells in your muscles and other organs.
Your body will produce MORE insulin when the levels of blood sugar are too high. This implies that insulin will, essentially, try to give the cells more sugar.
When this happens, the cells are bound to try and protect themselves from insulin's powerful effect, thus creating insulin resistance.
The pancreas then responds to this resistance by giving the body even more insulin. This creates a vicious cycle where insulin resistance results in higher blood sugar levels.
Where there is an insulin spike, too much glucose will find its way to the brain through the bloodstream. This will eventually DESTROY the cells in the brain, a move that can lead to the development of dementia.
An Overdose of Glucose in Brain Cells

The brain needs glucose as a source of energy.
However, when there is too much sugar in the brain, the cells in this organ can easily absorb the glucose.
It is worth noting that brain cells, unlike other cells in the body, do not require insulin to absorb glucose. This means that the cells in the brain will DIRECTLY absorb the glucose from the bloodstream because sugar usually crosses the barrier in the brain fast.
When too much sugar is flowing in the brain, it will NOT PRODUCE useful mental energy. This is because the brain can only convert sugar into energy with the help of insulin.
After a long period of consuming simple carbohydrates and sugar, the brain will have an overflow of sugar that is not beneficial in any way.
In fact, when talking about sugar and dementia, it is safe to say that a high insulin load will prevent the brain from using glucose as a source of energy because it will have excess levels.
When the brain cells do not get the energy they need from glucose, they eventually die off one of the events that lead to the onset of dementia.
The sad fact is that brain cells get too much sugar but CANNOT make good use of it.
Too Much Sugar Clogs the Brain and Causes Inflammation

Another front that shows evidence of the link between sugar and dementia is the fact that obese individuals have a doubled risk of developing dementia.
Most people will become overweight because of a poor diet that mostly consists of too much sugar.
As a result, this causes clumps in the brain that affect how it functions. To better understand this concept, it is essential to know that obese persons typically have TOO MANY amyloid proteins in the brain.
These proteins are toxic to the brain because they stick together and start forming clumps. These clumps are usually present in the brains of people who have different forms of dementia.
In the medical world, there is still a huge debate as to whether the clumps that amyloid proteins form are responsible for dementia even though they are generally present in persons who already have dementia.
Experts also believe that HIGH sugar amounts in the body can cause inflammation.
Inflammation has been LINKED to dementia, diabetes, heart diseases, and cancer. Inflammation inside the body is akin to a swollen red, infection on the skin that is full of puss.
When there is inflammation in the brain or other parts of the body, the body has to get into a position where it is always fighting infections.
When this happens, it will lead to cognition breaking down because the brain, as well as the blood vessels, are irritated and swollen.
Eating Sugar Leads to Addiction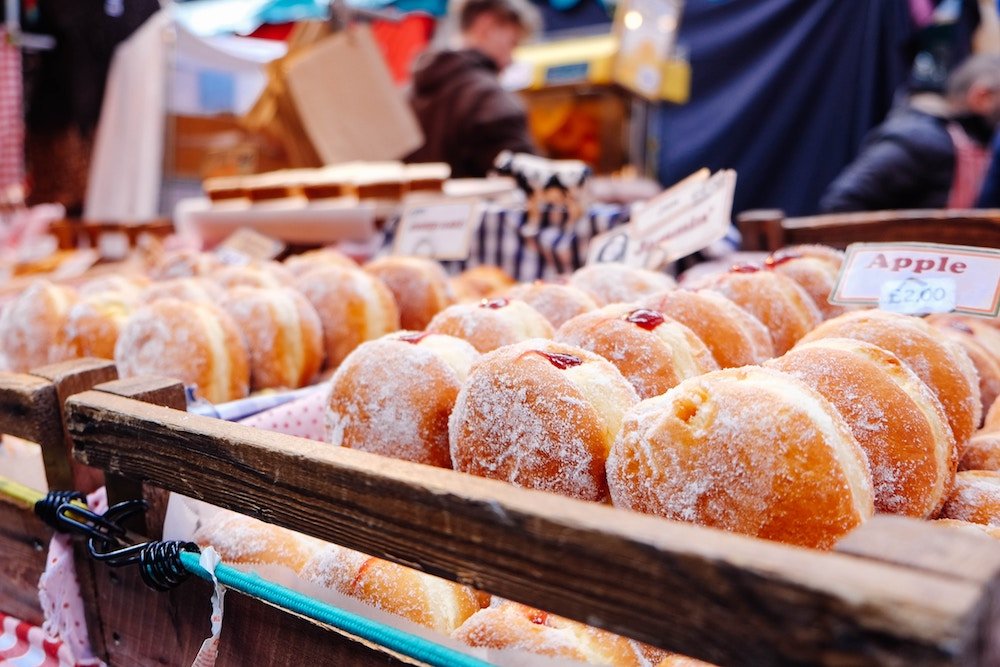 Experts have established that excess sugar in the brain can impair both cognitive skills as well as self-control. Many people experience cravings after consuming a little sugar.
Sugar is known to have a drug-like effect on the brain's reward center. Scientists propose that sweet, salty, and fatty foods can produce addiction effects in the brain.
This results in overeating, loss of self-control, and CONSEQUENTLY weight gain.
This drive, on the other hand, can lead to excess amounts of sugar in the brain, which is a dementia risk factor.
Too much sugar in the brain is harmful as it can result in deficits in attention, memory, and slow cognitive function.
Too much Sugar Leads to Strokes

Another possible variable when discussing sugar and dementia is the fact that too much glucose in the blood vessels can lead to stroke.
This is because a spike in blood sugar can cause the vessels to become weak. Meaning, they will not function as they should leading to strokes, which can make a person get various dementia forms.
In such a case, the brain cells will die because they lack oxygen.
How to Reduce Adverse Effects of Sugar and Dementia

It is almost IMPOSSIBLE to cut off sugar in your diet, seeing that most fruits are loaded with sugar. This, however, does not mean that you should not try and limit the amount of sugar that goes into your system.
There are several steps you can take to prevent getting dementia because of too much sugar like:
Balancing blood sugar

This has everything to do with the things that you put into your mouth.
Avoid those high-fat and sugar diets because they will only lead you into trouble. Take off the unhealthy stuff that includes alcohol, refined carbs, caffeine, dairy, processed foods, etc.
Instead, your diet should constitute healthy alternatives like leafy green vegetables, nuts, good fats, and grass-fed meats, among many others.
These foods are not only great for your waistline, but they will also make the brain very happy.
If you are NOT TOO sure about the foods to be eating, it is best to work with a dietician who will give you proper guidance.
Remember that sugars present in soft drinks and sweets can lead to a spike in blood sugar levels. The ones from complex carbs are absorbed in a slower rate.
Exercising

Another way to tame blood sugar is to get physically active. This helps to reduce blood sugar levels and weight if need be.
If you have not been working out for long, try and schedule at least 150 minutes of exercise every week.
You DO NOT have to go into a gym or start working with an expensive professional trainer.
Brisk walking for a few minutes every day can do the trick. Take short but frequent breaks as you walk. This can be as short as forty seconds or one minute.
This can help to lower blood sugar effectively.
Some experts also advise taking a walk after meals. Exercising can also mean taking the stairs more than using the lift, parking a little further from your destination, and moving around if you sit around for hours.
When you are more active, your muscles will increase their glucose intake, which will prevent instances of insulin resistance.
Get enough rest and avoid stress

Giving the body enough rest is crucial if you want to protect the health of your brain. This includes getting quality sleep and listening to your body when it needs to rest.
Additionally, it is also important to avoid stress triggers because they are not good for your health.
Do things that you love and enjoy and talk to a trustworthy person if you feel like things are getting out of hand to keep stress at bay.
Sugar and Dementia Conclusion
It is now evident that there is a connection between sugar and dementia.
Experts agree that faster cognitive decline happens when there are high sugar levels in the blood, whether the sugar levels make a person diabetic or not.
It is one of the reasons why you should control sugar consumption while ADOPTING a healthy lifestyle to reduce the risk of dementia and other diseases.