In the quest to uncover products that can help people with dementia, we investigated increased interest in the link between creatine and dementia.
Creatine seems like it is playing a MAJOR ROLE in maintaining your cellular energy balance.
Does creatine help dementia?
A huge percentage (85%) of creatine is found in the muscles and the rest is found in other tissues like the retina and the brain.
Thus, creatine supplementation can improve your memory and cognitive abilities.
Creatine's main responsibility is to supply energy to your cells in the body.
Creatine and Neurological Research
Research published in the Journal of Neuromolecular Medicine creatine suggests that the organic acid is effective in the treatment of Parkinson's and Huntington's disease some of the common types of dementia.
This is mostly because creatine enhances cellular energy deficits in the brain tissue.
Consequently, this HELPS reduce a majority of the symptoms of these neurodegenerative conditions.
There is strong evidence suggesting that creatine supplementation may have great potential in treating Huntington's disease (HD).
Creatine can improve (even extend) the quality of life
Creatine may improve or even extend the quality of life for persons who are living with HD.
Clinical trials on the link between creatine and dementia revealed that creatine supplementation may slow down the progression of Parkinson's disease (PD).
The supplements appear to have long-term benefits for individuals who have PD.
Creatine SUPPLEMENTATION also shows improvement in the early stages of Alzheimer's disease.
Study on creatine supplementation
A study was done on the long-term effects of creatine supplementation looking into the potential side effects. Researchers observed 60 aged patients monitoring them for 2 years.
Some participants were given 4g/d of creatine while others received a placebo.
The main aim of the study touching base on the connection between creatine and dementia was to ensure proper renal function while using creatine supplements for neurological illness.
The study reported that elderly people with Parkinson's disease tolerated creatine well. Renal or kidney function remained within normal limits.
An OCCASIONAL stomach upset was the only serious side effect that affected the participants.
Is creatine good for memory?
Some studies also indicate that creatine supplements may IMPROVE memory and concentration in healthy individuals. Even those who are suffering from early stage Alzheimer's disease another common cause of dementia.
In 2003, researchers published evidence that taking creatine can boost mental performance.
This is after researchers conducted a study involving 45 participants.
After taking 5-g of creatine supplement daily for 6 weeks, the participants recorded better scores on intelligence and memory tests. Especially for tasks that they took under time pressure than the participants who were taking a placebo.
Another study published back in 2007 indicated that creatine supplementation helps cognition in the elderly. Participants of this study took 5-g supplement 4 times a week before taking spatial and number tests.
People taking creatine supplementation perform better
The people who were on the supplement performed better than the ones taking the placebo.
The June 15th issue of the Journal of Neuroscience indicated that creatine may offer protection to people who have Alzheimer's. This is after a study was conducted on mice.
The animals were fed on creatine and after some time, they experienced protective effects on their brain.
A team of scientists from leading US research institutes including Cornell University and Harvard Medical.
School tested creatine on mice that had been given the gene for Huntington's disease.
The professionals concluded that creatine supplementation in mice greatly improved survival, decreased bodyweight loss, slowed down brain atrophy development, and enhanced motor performance.
8 Creatine Products Reviewed
Product
Features
Pros
Cons
Check Price
Life Extension Creatine Capsules Dietary Supplement
4.5 STARS
120 capsules
Take 2 capsules/2X day
Unflavored
Packaging ideal for travel

Certified GMO free
Gluten free
Finest raw ingredients
USA made
Easily absorbed
Accept returns
Vegetarian
Specific for cognitive

Capsules more expensive than powder
Suggested dosage small
Optimum Nutrition Micronized Creatine Monohydrate Capsules
4.7 STARS
300 capsules
2 capsules twice daily
2.5grams creatine/serving
Keto frindly
Easy to swallow
GMP certified
Quality assured
Creapure creatine
Micronized monohydrate- studies support


Marketed for muscle building
Capsules are large to swallow
Higher cost than powdered
Nutricost Creatine Monohydrate Powder
4.3 STARS
5gms/serving 2X day
Unflavored
Value for money
Option of capsules
GMO & gluten free
Vegetarian
Soy/dairy free
No artificials
No fillers


Marketed for muscle building
Scoop provided is larger than 5gms
My Protein Creatine Monohydrate Powder
4.6 STARS
1 tsp (5gms) a day
Unflavored
2.2 pounds

Monohydrate- supported by research
Vegetarian/vegan
Dairy free
Gluten free
Tested for safety
USA made



Ziplock bag, some problems with seal
Marketed for muscle build/strength
Ax German Creatine Powder
4.6 STARS
54 servings (270gms)
1 scoop (5 gms)/day
Can buy in bulk (600gms/1000gms)

Creapure- high quality
Monohydrate- research supported
Strict quality controls
No fillers
100% creatine
Value for money



Dymatize Creatine Micronized Powder
4.6 STARS
10.6oz (300gms)
1 tsp (5gms)/daily
Unflavored
Extra fine microns- proper dispersion
Gluten free
No scoop given
Limited information about product
Allmax Essentials Creatine Pharmaceutical Grade Powder
4.5 STARS
400gm tub
1 scoop (5gms)/daily
3 sizes (1000gms, 400gms, 100gms
Micronized monohydrate- research supported
Gluten free
Vegan
Quality guarantee tested
Fast absorbing
Keto friendly
Universal Creatine Wafer Chews
4.2 STARS
Orange or grape flavor
144 wafer chews
4 wafers (5 gms)/day
1.25gms of creatine per wafer


Tasty
Easy to chew (no swallowing capsules)
Creapure- quality
Artificial flavors
Sweetened with sucrose and dextrose
Marketed for muscle build/strength
Some say not easy to chew
Some don't like chalky texture
Creatine and Dementia Closing Thoughts
When it comes to the connection between creatine and dementia, there MAY BE HOPE for persons who have neurological diseases like Alzheimer's, Parkinson's, and Huntington's disease.
Further research, however, needs to be done to present more conclusive results on whether creatine supplementation can help persons who have various types of dementia.
Bonus: What is Creatine
We can describe creatine (more popular in the athletic world than in neuroscience) as a nitrogenous organic acid made in the human body from three amino acids L-methionine, glycine, and L-arginine.
Amino acids are referred to as protein building blocks that are derived from dietary protein.
The body makes about one or TWO GRAMS of creatine daily. Organic acid makes up about 1% of the total volume of blood in the human body.
Creatine is produced in the pancreas, liver, and kidneys.
Humans CAN GET creatine from foods like meat and fish. People can also get organic acid from supplements.
The supplements are widely available and a person does not need a prescription to take them.
There are several uses of this organic acid some of which are supported by research and they include:
Enhancing Athletic Performance
Athletes use creatine supplements to help improve performance, especially when taking part in high-intensity training.
It is one of the most popular supplements amongst men who participate in sports like baseball, football, wrestling, and lacrosse.
Furthermore, it is one of the common supplements used in the manufacture of sports nutrition supplements and drinks.
Increases Body Mass
Older people mostly use creatine supplements to increase body mass. There are claims that when there is an increase in creatine content in the muscles, a person will get greater body mass.
Repairing Damage after Injury
Evidence suggests that creatine supplements may be useful when it comes to preventing muscle damage as well as enhancing the recovery process after a person experiences an injury.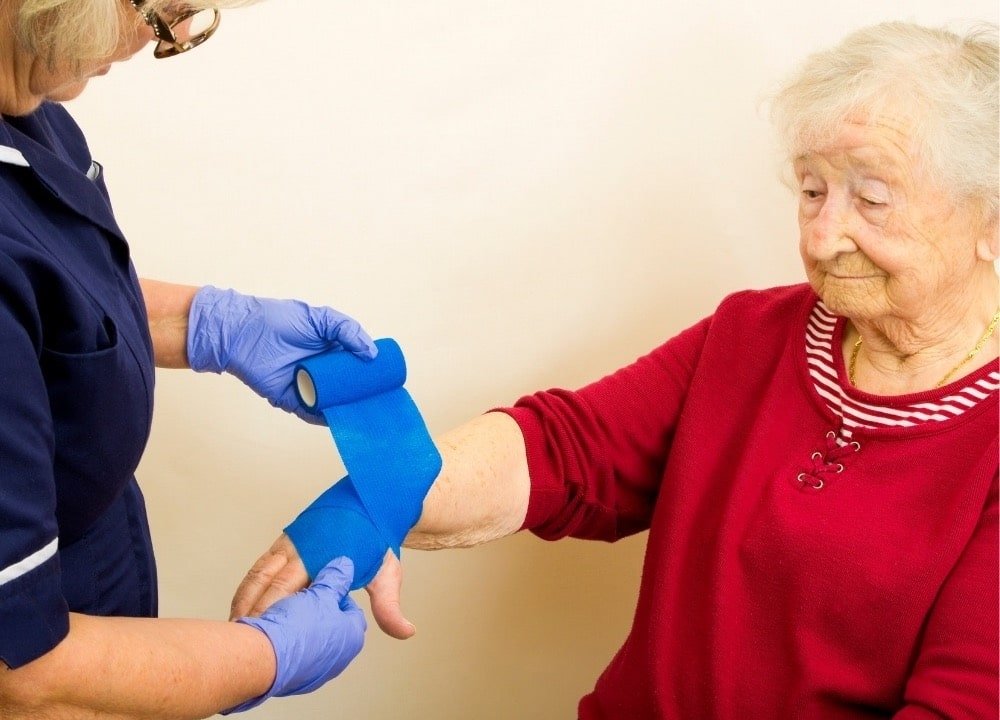 Additionally, it may also have an antioxidant effect after a session of resistance training. Individuals may also experience less cramping after taking the supplements.
Some studies suggest that the supplements may also play a role in the rehabilitation of the brain as well as other injuries.
Some evidence suggests that it can help treat various medical conditions including but not limited to muscle diseases, MS (multiple sclerosis), congestive heart failure, diabetes, depression, Parkinson's disease, and many others.
Creatine may also prevent skin from aging and enhance cognitive ability.
After getting to know what creatine is and how it can help people let's look into the link between creatine and dementia.