We received many messages asking us why do patients with dementia walk so much. Thus we found it necessary to create this in-depth overview.
When looking after a person with dementia, you may notice that persons with the illness may start walking too much.
While walking may not necessarily be a bad thing for a person with the progressive disease, it may at times seem to get out of hand.
Keep in mind that persons with dementia may not have control of their desire to walk about. There are a VARIETY of reasons affected persons may walk too much and some of them we include below.
Why someone walks about?
Memory Loss
Dementia affects how the brain works and this may cause a person to experience short-term memory loss.
This means that a person can start walking with a certain goal in mind, but then forget where they were going or even why.
As a result, they can continue walking long distances WITHOUT a destination in mind.
Walking too much does not always happen outside a person's home. It can also happen in the compound or in the house.
For instance, the affected individual may set off to look for something they think is lost or stolen. They may want to walk for a long period as they search for that particular item.
Confusion about Time
Being confused about time is another reason people with dementia may resort to walking so much.
Some people with dementia may wake up in the middle of the night, get dressed and prepare to start the day thinking that it is daybreak.
Some individuals WILL START walking too much at night because they have difficulties sleeping.
Feeling Lost or Looking for a Person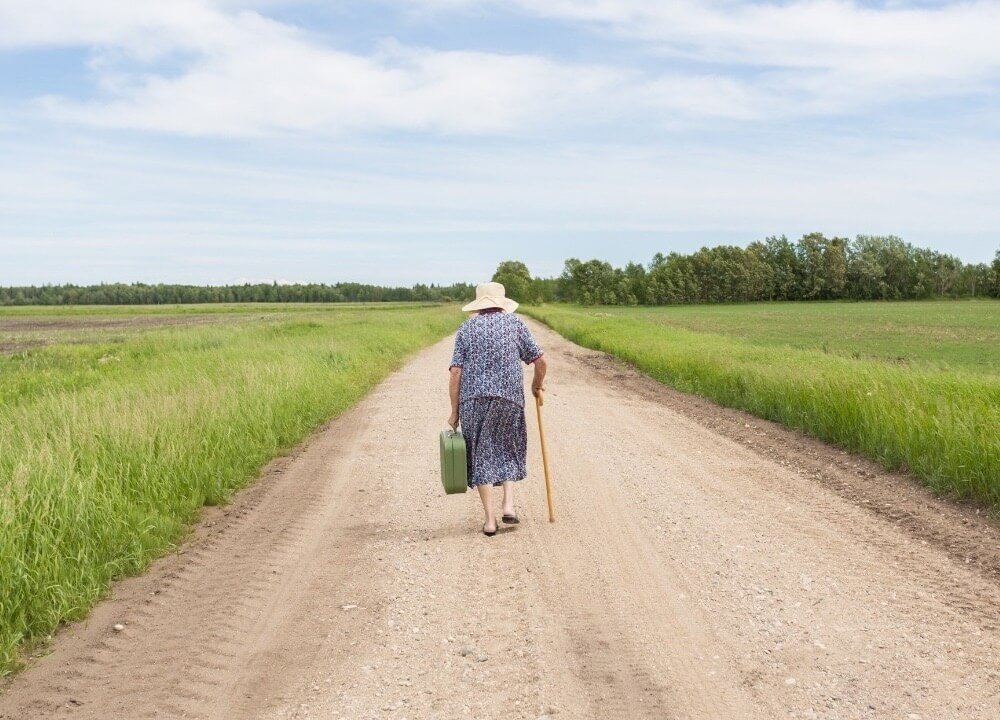 It is possible that a person with the progressive illness will start walking too much when they are feeling lost or disoriented.
They may; therefore, want to start walking in a bid to identify something familiar. Furthermore, an individual might even start looking for a LONG-LOST friend or relative.
They may not know where to locate the person they are looking for; thus, end up walking about in hope of finding their loved one.
Restlessness, Anxiety, and Agitation
Various dementia symptoms can cause a person with the progressive illness to start walking around. The most common ones include anxiety, restlessness, and agitation.
These can be caused by the changes that happen in the brain.
Some of the symptoms can also be SIDE EFFECTS of medication that a person is taking.
A percentage of people with dementia also suffer from restless leg syndrome. This is a medical condition that gives individuals an irresistible and overwhelming urge to move their legs to stop unpleasant sensations.
The condition makes people want to get up and start walking which mostly happens at night. Feeling anxious can also make a person stand up and walk away because they WORRY about something that is probably out of their control.
Boredom

Boredom can also make people with dementia start walking. It usually happens when an individual can no longer do fun things they used to do.
This ends up robbing a person of their sense of purpose and SELF-WORTH to some extent. Walking too much may be a way of finding something fulfilling to do.
A person may also start walking about because they have too much unused energy. This is common for persons who engage in limited physical and mental activities.
Reliving Pain
In some cases, persons with dementia walk so much because they are trying to ease their pain or discomfort.
Many individuals resort to walking as a way of trying to escape from their pain. A person may also be responding to an uncomfortable environment that may be either too COLD or too HOT.
Some individuals with dementia may additionally find it challenging to stay in a place that has too much noise; hence, may start walking away in search of a quiet place.
Continuing an Interest or Habit

Most people with dementia will try as much as possible to relieve old routines after getting a diagnosis.
An example of this is walking.
The affected person may want to be out and about at the same time of the day. For instance, if the individual used to WALK their dog in the evening, they may want to get out of the house at that time.
A person may also want to remain independent especially when they reach a stage where they need assistance with various daily living activities.
Stepping away from their caregivers can give a person a sense of independence.
Closing Remarks
There are several reasons people with dementia will walk so much.
It is important for caregivers to identify what triggers the behavior and come up with EFFECTIVE WAYS to deal with it in a way that will not harm/hurt the person with the illness.
At times, it may be best to let the individual take a walk as long as they are in a safe environment.
This might mean that the individual with the illness may have to be accompanied by a friend or relative.