We recently found a study conducted by Monash University that found a connection between sleep apnea and dementia.
Thus, we wanted to look further into it.
To present you with a BETTER understanding of how the two conditions can affect each other.
Does Sleep Apnea Contribute To Dementia?
Led by the Turner Institute for Brain and Mental Health's Dr. Melinda Jackson, the Journal of Alzheimer's Disease published the study about the correlation between sleep apnea and dementia.
The findings showed that severe OSA causes an increase in beta-amyloid, which is a protein that accumulates on the walls of the brain's arteries.
In turn, it INCREASES the risk of dementia.
34 individuals, who had recently been diagnosed with OSA, participated in the study.
12 of them were asymptomatic, meaning that they didn't display ANY SIGNS that they were suffering from a sleep disorder.
The study used PET brain scans and measurements of mood, sleep, and demographics to explore the associations the brain's amyloid had on an individual's health.
The group with OSA recorded higher amyloid burdens and poorer sleep patterns.
Dr. Jackson explained that the discovery would help further research into treatment options for OSA aimed at reducing the risk of dementia.
Yet another study published in 2011 in The Journal of the American Medical Association showed that the link between sleep apnea and dementia is even greater in older women.
298 women, who were an average of 82 years old, had tests done to assess their cognitive function.
The overnight sleep tests monitored aspects like their heart rate, brain activity, respiration, and blood oxygen levels.
The women went through further cognitive tests five years later, and out of the lot, 105 were established to have sleep apnea.
Out of the group with the disorder, 45% suffered from dementia or mild cognitive impairments.
The LACK of steady oxygen flow to the brain stemming from sleep apnea was determined as the precursor to dementia.
Treating Sleep Apnea and Dementia

It is possible to avoid having sleep apnea and dementia problems, by treating the sleep disorder in the first place.
Treatment is prescribed to address the underlying health problems that cause the condition in different individuals.
Continuous positive airway pressure (CPAP) is a therapy commonly used to treat sleep apnea.
It involves wearing a mask and keeping the airway open during sleep by gently delivering a constant stream of pressurized air.
It is not a viable choice for everyone because some people find it DIFFICULT to use the mask, and therefore, they explore alternative options.
Surgery to remove enlarged tonsils, or shrink or remove excess tissue is another viable option.
Lifestyle changes are highly recommended before exploring any other options.
This includes ADOPTING a heart-healthy diet, sleeping on your side, maintaining healthy sleep habits, managing weight, limiting alcohol consumption, and quitting smoking.
Natural solutions
Brand
Features
Thisworks Sleep Plus Pillow Spray
Fast-acting natural rest
With essential oils
Superblend
Spray over pillow, pajamas & linen
Isagenix Sleep Support&renewal Spray,
2.0 fl. oz./60mL
AIOBEECY Sleep Patches, Easy Sleep Leading to Sweet Dreams, Natural Sleep
60 patches
100% drug free
Easy to use
All natural ingredients
High quality sleep
Apollo Neuro Wearable | Stress Relief Band and Natural Sleep Aid Device to Improve Sleep
Better sleep
Reduce stress
Calm & relaxed
Energy boost
Find focus
Natrol Melatonin Fast Dissolve Tablets, Helps You Fall Asleep Faster
Strengthen immune system
Drug free
Stay asleep longer
Dissolve in mouth
Strawberry
Final Thoughts on Sleep Apnea and Dementia
Several studies have proven that there is a potential link between sleep apnea and dementia.
A combination of mechanisms brought about by the disorder can lead to dementia and other cognitive impairments.
However, it is possible to halt the process of developing dementia as a result of OSA by treating sleep apnea as soon as it is diagnosed.
Bonus: What Is Sleep Apnea?

Most people who suffer from the condition have a form that is called obstructive sleep apnea (OSA), which manifests when a physical blockage obstructs the upper airway.
In fact, estimates have it that about 1 billion people globally suffer from OSA.
Central sleep apnea (CSA) is equally as common, and it signals an underlying issue with the nervous system.
Some people experience mixed sleep apnea which is a combination of OSA and CSA.
A person momentarily stops breathing, for about 10 seconds or more, when the signal instructing the process is held up or if their airway closes.
When the breathing restores, they might take a deep breath, snort, or get roused from their sleep feeling like choking, gasping, or being smothered.
If untreated, sleep apnea can become a gateway to other complications including depression or even heart disease.
It also increases the risk of accidents because a person who suffers from the disorder often feels drowsy during the day leaving them prone to making risky mistakes while working or driving.
What Causes Sleep Apnea?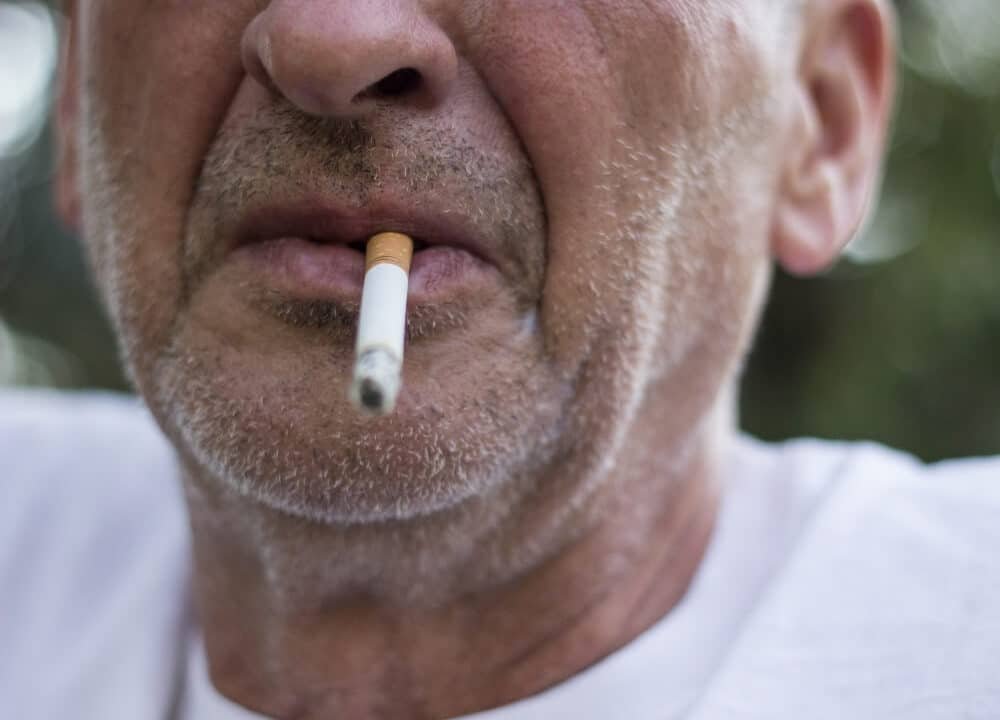 Several factors contribute to the risk factor of developing sleep apnea in adults including:
Hereditary traits including a round head, thick neck, and narrow throat
Hyperthyroidism
Allergies
Smoking
Excessive alcohol consumption
Use of sedatives
Diagnosis of Sleep Apnea

An individual who has sleep apnea rarely knows it or can self-diagnose, and often it takes another person to notice the symptoms.
The signs include:
Momentary lapses in breathing followed by noisy breath
Loud snoring
Gasping for air
Some of the symptoms that the person who has the disorder might notice themselves include:
Fatigue
Headaches
Insomnia or restless sleep
Waking up with a sore throat or dry mouth
Difficulty concentrating
Waking up from sleep severally to go to the bathroom
However, the only way to conclusively diagnose the condition is through a physical examination.
A physician will access an individual's complete medical history to figure out whether they have struggled with symptoms like snoring or daytime sleepiness for a considerable period.
The doctor also EXAMINES the person's neck and head looking for the presence of any physical factors associated with the condition.
The process often involves filling a questionnaire to establish a person's sleep patterns, the quality of sleep they get, and if they struggle with daytime drowsiness.
Tests like polysomnograms, EEG, Pulse Oximetry, EKG, and Arterial Blood Gas (ABG) may also be used to diagnose sleep apnea.